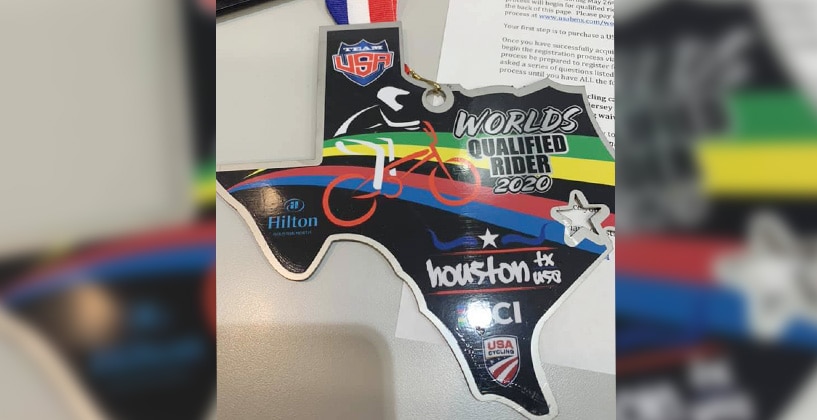 This is a question that has been in the minds of all riders who qualified for the 2020 Worlds, and have earned the above qualification medal at the one of the two World's qualifiers USA BMX managed to get in the books before the COVID break.
There was a lot of speculation and "you know what 'they' should do…" postulating. But USA BMX (who administers Challenge Class World Championship qualifying for USA Cycling) is really the only body that truly knows for-sure.
BMX News reached out to USA BMX COO, John David (who always helps us get the straight-story on this kind of thing). Here's what JD said:
Q) Will riders who qualified for the 2020 Worlds be qualified for 2021 automatically?
A) Unfortunately, this can not be the case, as we did not host all of our Worlds Qualifying events. Additionally, the allocation of USA riders shifts from 32 to 16 (in 2021). As such we will have to host qualifiers again in 2021 for the 2021 team.
We understand the frustration surrounding this…there has been a LOT of frustration, in everything we do, the past few months.
That said, the question has been answered, so Team USA riders can train-up for Papendal next August 20-25.
After Papendal, here are the next UCI BMX Worlds locations:
2022 – Nantes, France
2023 – Glasgow, Scotland (GBR)**
2024 – Rock Hill, SC (USA)
Houston may get another chance in 2025 or 2026…at least we hope so.
Big thanks to John David for helping us get the facts out to the BMX Racing community.
—Mike Carruth