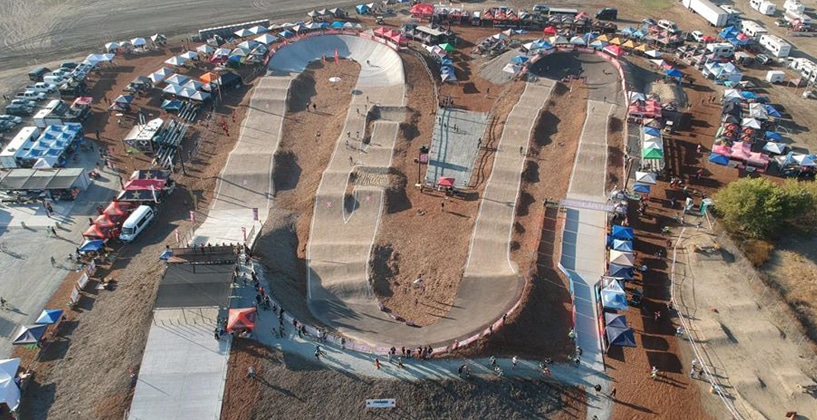 For some of us, it almost seems like COVID ain't a thing anymore. There are many parts of the country that are, or soon will be full-open, with post-COVID rituals still in place (masks, hand sanitizer everywhere, sort-of-social-distancing, etc.
But in the majority of communities, the lockdown, capacity restrictions and other more extreme measures are still very-much part of everyday life. Las Vegas recently re-opened hotels and casinos after being dark for two-months. Still, the resort and events portions of the properties are still not-yet fully open.
With the 2020 USA BMX National Series scheduled to stop in Vegas on July 10-12, a decision had to be made as to whether the South Point Resort could host such an event. USA BMX released a statement today saying:
USA BMX is working hard to get everyone #BackOnTrack during the month of July! Due to occupancy restrictions at South Point Arena, the 2020 National Series will be hosting the #SummerClassicNats July 10-12 at Lemoore BMX Raceway!
Make your plans and head out to the Summer Classic Nationals in Lemoore, CA. Lemoore is about 35 miles due-south of Fresno, and about mid-point between Los Angeles and San Francisco.
Honestly, we are a little surprised that California, itself, is open enough to welcome an event of this size. The Golden State Nationals, scheduled for Santa Clara on May 1 was postponed due to local restrictions. Good to see we are moving toward more normal stages of openness.
All of these US races are officially "postponed," so maybe we'll see a Vegas race, and a Santa Clara race, et. al. sometime before the Grands. #TripleUp
Check the link below for the USA BMX posting on the race.
---
Links