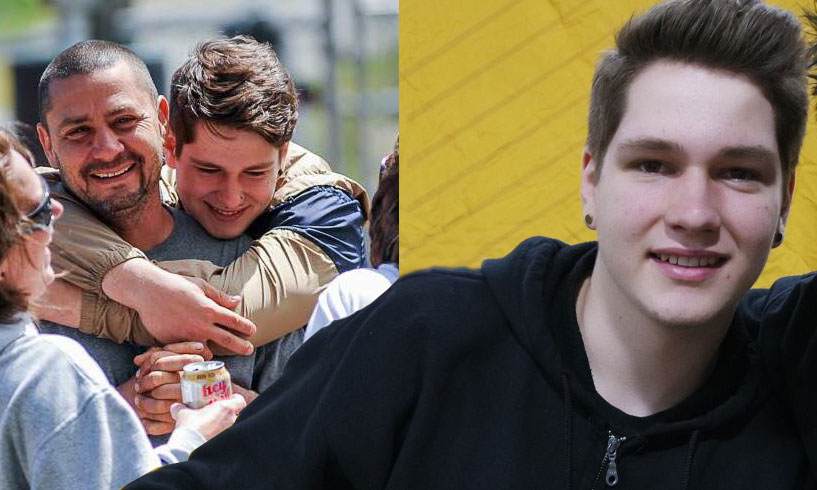 Some terrible news today out of Vancouver Island in Canada, as BMX News learns of the death of Yess BMX Factory rider and 2018 Canadian Junior Elite Champion, Aidan Webber. Aidan was killed in a (non-BMX) work-related accident on March 10. He was 18 years old.
The Canadian BMX community is in deep mourning over the loss of this stand-out rider; kind, considerate coach and devoted friend.
Renny Husada, VP at Yess BMX sent us the following statement on Aidan's passing:
Aidan had recently put BMX racing on hold for a little while to take as what he described as "the job I always wanted" with his dad on the boat. Aidan died suddenly while at work.
Everyone who knew Aidan loved him. He had such a warm engaging smile that brightened every room he entered. Aidan was kind and always spoke positively about others. He was a great teammate to all of the riders on Yess as well as the Canadian Cycling team. His absence will leave a hole in the hearts of each of us.
The whole Vancouver Island BMX community has been positively impacted by Aidan Webber in his short 18 years and he will be so profoundly missed. Aidan was a coach, a friend, and a wonderful role model to all of the young people there.
Aidan's home track, Nanaimo BMX, echoed Renny's thoughts, saying:
Yesterday, Nanaimo BMX lost one of our family members. It is with sadness and regret that we say goodbye to Aidan Webber.
Aidan tragically lost his life yesterday in a work-related accident. As a community, let's make sure we send our thoughts, prayers and love out to Aidan's parents, Jim and Nicole, as well as his siblings Quinn, Sasha, Robin, Cassie and Jazmin.
The family has asked for some time and space at this point in order for them to process this loss. There are no details of a service at this point. We will keep you updated as we hear.
Aidan, was an amazing son, brother, rider and friend to many. He has been a constant figure racing around Nanaimo's track and tracks all around the world. His friends come from far and wide. Aidan will be missed by all.
Our love is with you.
Aidan's loss is obviously a devastating blow to his family at home. No words of sympathy or condolence can blunt the sharp sting of a lost loved one. But all BMXers join the above sentiments with our most sincere thoughts and prayers.
Details on services are pending, and BMX News will update this story if those particulars become available.
—Mike

---
Links