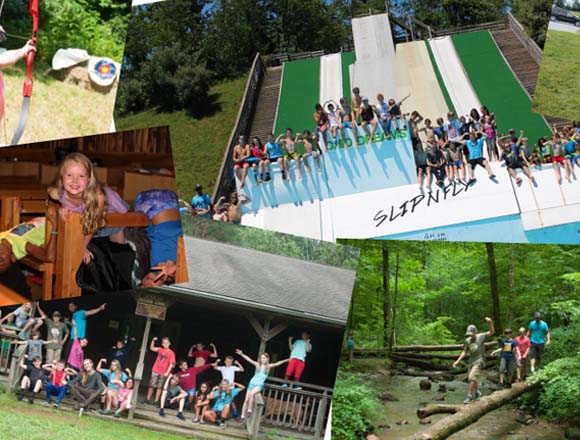 The concept of a BMX-racing-centered Summer Camp is an idea that makes BMXers young and old howl with delight. Situated in the Ohio countryside, about an hour north of Columbus, is Ohio Dreams, which has been operating for the past 11 years.
A whole generation of BMXers grew up making the trek, by planes, trains and automobiles (busses, too) for week-long programs led by popular coaches, and hosted by Justin Travis and camp owner, Christ Ashcraft.
The team released some unfortunate news recently, just as eager parents were starting to call about booking their annual trip.
It is with heavy hearts that we must make this announcement.

Circumstances beyond our control regarding funding and full utilization of the lodging we have rented for the last eleven years has put us in a spot to make this unfortunate and difficult decision. Due to this, we will be unable to run our traditional summer camp in 2019.

We apologize for the timeliness of this announcement as we have delayed it as long as we could to try and work out a viable solution. Unfortunately we cannot.

Do not despair too much though as we are not going away quite so easily. For the time being, the sports facilities will be used as a festival and event venue to keep the doors open and the project alive. We will be planning some open dates for the public to come in and use the Indoor and Outdoor facilities, these will be announced via our website and Facebook page as soon as we have them.

Ohio Dreams as brand will remain coaching focused by working with other facilities and communities for our coaches to create programs through. This change will mean that for the time being we will end up being more regional focused with our offerings.

To those of you who traveled from hours and states (and even countries) away to join us every summer, you will always be part of the Ohio Dreams Family, because well, "Once in the family, always in the family" We cannot express how much we have enjoyed working with your kids, and our staff over the years and how much we appreciate all your Love and support.

To our loyal local network of coaches, friends, family, and sports businesses, we look forward to continuing our relationships and helping out any way that we can.

Again we can not begin to thank all of the people that have helped make this dream a reality, it is because of all of you we got to touch so many lives. We Love you and will forever be grateful for you!

We will always be there, on the slopes, at the track, in the park, and even in the skies. We are working on the future and we can't wait to see you there.

As always, Blue Skies, Big Dreams.

The Ohio Dreams Family.

It sounds like there is at least a hope of programming coming back at some point, and our fingers are crossed for that happening.
Meanwhile, stick with BMX News for updates on the "Open dates" mentioned in the release.
Links