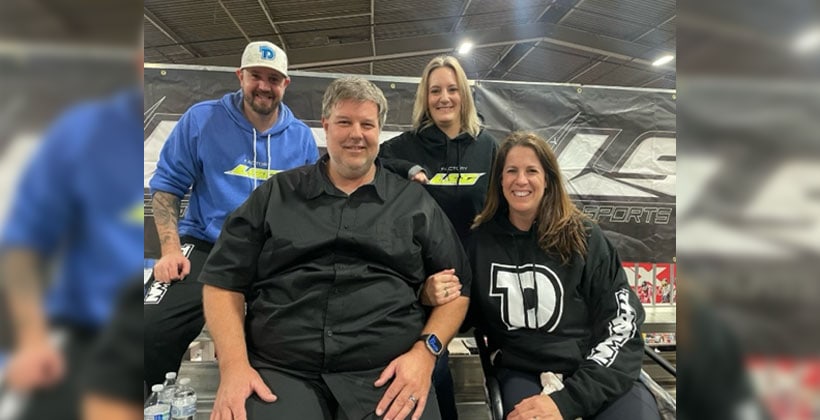 Now that Tulsa Town is in the rearview, and everyone's case of Grands Flu is just-about cleared-up, we wanted to bring you some of the 2023 Team News that came out of the Greatest Race on Earth.
The following release also drops some industry news, namely that Throdwn has a new owner, and is getting back into the game with Traci and Donavon Long as their on-track presence.
Here's the release:
We are pleased to reveal a BMX Racing collaboration between Donavon and Traci Long and the newly announced owners of Throdwn BMX Products, Larry and Rami Bowman. The two families are extremely excited that with this partnership comes "FACTORY LSG/THRODWN" for the 2023 race season and beyond.
Traci and Donavon at Long's Sport Group and Factory LSG are very excited to be working with Larry and Rami at Throdwn BMX products. LSG and Throdwn share the same vision for the sport of BMX and the direction of the Factory LSG/Throdwn race team. The team has always been about building a competitive family-oriented race team, helping the racer achieve their dreams. With the help and support from Larry and Rami the team will be able to race on some of the best racing frames and products on the market. The riders and families are very excited to help represent the Throdwn brand and are excited to compete for the team's 9th Factory team title in 2023.
Look for the Factory LSG/Throdwn riders at a track or national near you.
Larry Bowman said, in the release:
"Throdwn's back! Rami and I would first like to thank Charlie Jahnke and his boys for creating such an amazing BMX company. It is our honor to take over at the helm of such a remarkable brand. We appreciate all those who have either ridden for or have been a part of Throdwn in the past, Thank you all from the bottom of our hearts! My wife and I are extremely humbled to be a part of Throdwn's future and it is our goal to hoist that Factory title trophy someday soon with Traci and Donavon!
The vision for Throdwn (TD) has not changed with what started as just an idea, hatched on the road to and from the races back in 2015. The following year in 2016 TD became reality, and a new BMX brand was born with a mission; hold true to high levels of quality BMX race frames and products, be the example of exemplary customer service, and build the kind of bike company that supported riders like no other.
Years later, it is still that "Rider/Family Experience" that will guide us in advancing our Throdwn line of products into the sport of BMX racing. From our family to yours…."Don't just send it, THRODWN!"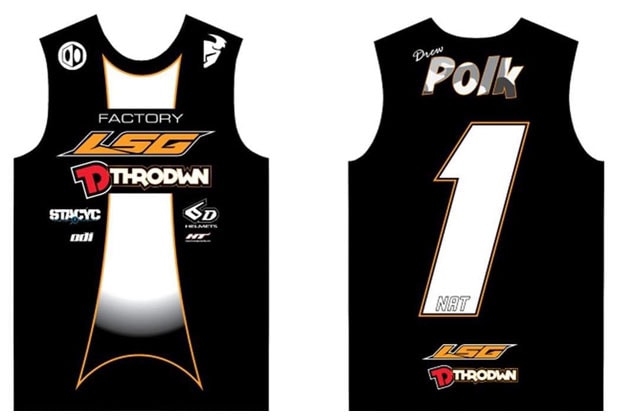 2023 LSG/Throdwn Team Roster
Ace Novy (7x) – NAG6
Lincoln Schuman (8x) – NAG1
Dominic Caputo (9x) – NAG11
James Bentley (9x)
Aston Eierdam (9x)
Gavin Tonn (10x) – NAG19
Carson Burkholder (10x)
Jacob Lachowicz (10x)
Bryson Bruns (10x)
Brixton Thompson (10x) – NAG18
Ryan Rabinowitz (12x) – NAG11
Samual Lachowicz (12x)
Caleb Durkin (13x) – NAG7
Colton Kidd (13x) – NAG1
Ozzy Rowe (14x) – NAG8
Austin Rocha (14x) – NAG19
Zakary Kaiser (15x) – NAG11
Mason Bruns (17x)
Drew Polk (20x) – NAT1
Steve Oldham (38x) – NAG6
Dr Grady Stimits (46x)
Cameron Moore (Pro)
We wish everyone involved all the best, in their new alliance.
—NewsTeam