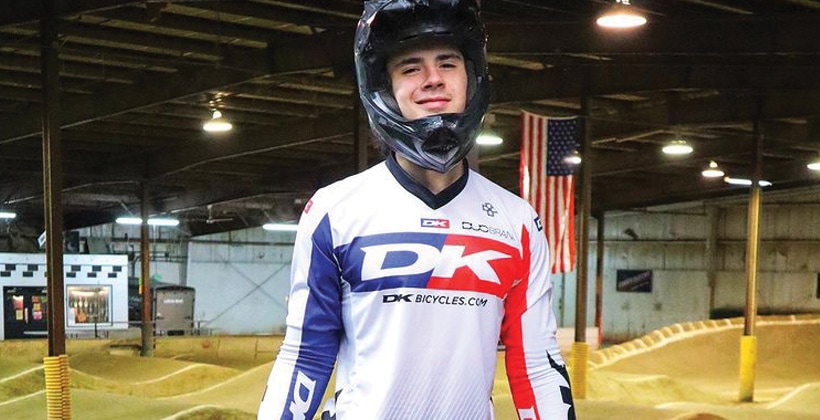 Ethan Popovich is not just a Midwestern star…he has been rippin' it up at the local, state, regional and national level since he was sippin' juice boxes.
But those of us who see him on-the-regular knew that he was surely something special since we saw him manual a whole straightaway at like seven years old.
It has been especially-awesome to see him grow as a rider, and as a young man these-past years…teaching very POPular clinics at his local track (Imagination Glen and Steel Wheels BMX in Northwest Indiana), and helping beginners at the Indiana BMX League when he's in town.
EPop ended up 2021 with NAG 3 in 16x, and got some impressive calls from the tower in Tulsa.
Today, the word came down that he'd be flying the Red, White & Blue of DK Bikes in the '22 season, with a post on Insta saying:
Wow! It's official. I'm now a part of the @dkbicycles family! Huge thank you to everyone behind this amazing brand, that has made a dream come true! Could not be more excited!! #dkbicycles
DK has always been smart in their team choices, and that brilliance continues.
By the way: Ethan is not the only Popovich prodigy. His sassy sis, Violet is "ultra" in 12G, hauling home a NAG 6.
We could not be more happy for Ethan and DK for getting together to form a more perfect BMX union in the new year.
---
Links
Follow Ethan Popovich on Instagram
---
This Article is presented by Time2Shine BMX