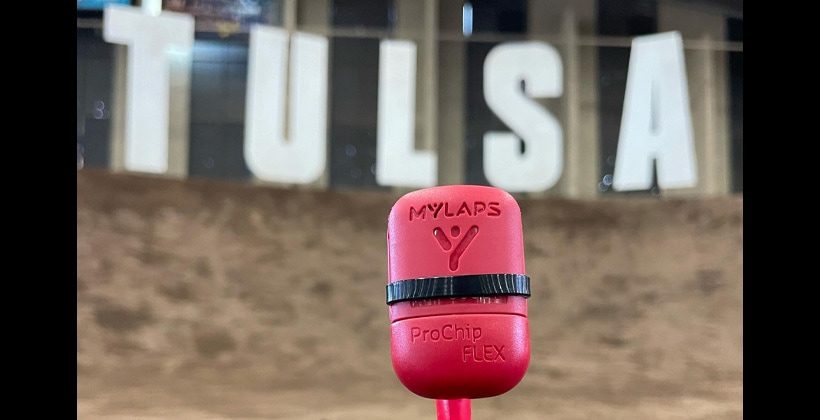 Some of the participants at this year's Grands will get a peek into the future of BMX training and scoring as USA BMX has announced a partnership with Sqorz, the world's leading BMX software timing provider.
You can purchase transponders and timing access on-site in Tulsa (it is/was available via pre-reg as well before the cutoff). In addition, USA BMX will bring Sqorz timing to the 2022 National series – every stop on the tour will now have live timing available.
Sqorz is a product from Eventsoft, an Australian software development company committed to creating powerful and easy-to-use software for running BMX events from end to end. Sqorz utilizes the latest technology, integrating with smartphones to bring exciting new features to event organizers, riders, and spectators.
Already in use in over a dozen countries (including a handful of tracks in the U.S.), the Sqorz technology is poised to help USA BMX members not only with lap times, but eventually electronic scoring too.
For U.S. BMX racing in general, the widespread adoption of electronic timing and scoring could provide a solid boost to participation levels and extend length of engagement with the sport. Not every new racer is going to become a champion, but everyone has the potential to improve their lap times.
And for parents considering BMX racing for their kids, the sport can now offer this option for tracking the progress of their son or daughter, in addition to progress in race results. That could just be the selling point necessary to get more parents to support their kids' involvement in our niche sport.
So what exactly are the benefits of electronic timing and scoring? Beyond the Grands, if your local USA BMX track adopts the Sqorz system, it will help improve your training regimen with not just full-lap times, but also sector times, including start times.
When you try things like different gear ratios, tire sizes, or different tire psi's, you will have some legit data to compare and help you improve. And not just your lap time data, but you have the option to view other riders' data as well, all compiled for viewing on your phone.
Beyond training or race lap times, Sqorz is also well positioned to finally bring U.S. race scoring into the 21st century. Although this won't be utilized at the Grands or the 2022 National series, electronic scoring may eventually be adopted– not just at Nationals but local races as well. If and when transponder use becomes compulsory, you could see a distinct shift in our sports' culture.
On the track side, Chad Clarridge, TO at Marysville BMX in Ohio told News:
We are excited to be the first track in Ohio to have the Sqorz system. Originally I saw it strictly as a training tool for our more advanced riders and an opportunity for young riders to compare their 'times' with that of their favorite expert or pro. After a few conversations with Martin and understanding what the system is capable of as far as benefiting the track/staff…..registering/scoring/organizing events it was a no brainer.
North America has long been outside the global BMX racing norm of total points scoring for same-riders/multiple motos qualification. However, with electronic scoring, the door opens to precise, error-free, and human-free tabulation of race results, available for viewing on your phone. Total points scoring becomes easier to adopt, and the result could be more first round track time and fuller gates for every participant. And that translates to better racing, whether it's a Local, State, or National race.
For now, there's a chance to take a little Tulsa test drive of electronic timing, and see for yourself the possibilities of how this could really push the sport forward and make your racing better, and also elevate the sport to a higher level of professionalism.
Props to USA BMX for taking this initial step to acclimate their current customers with this exciting technology, already proven in many other disciplines of amateur sport competition.
If you are heading to Tulsa, you can add timing by going to the USA BMX trailer. The cost is $60 for the transponder, and $20 for the timing service (per bike).
---
Links