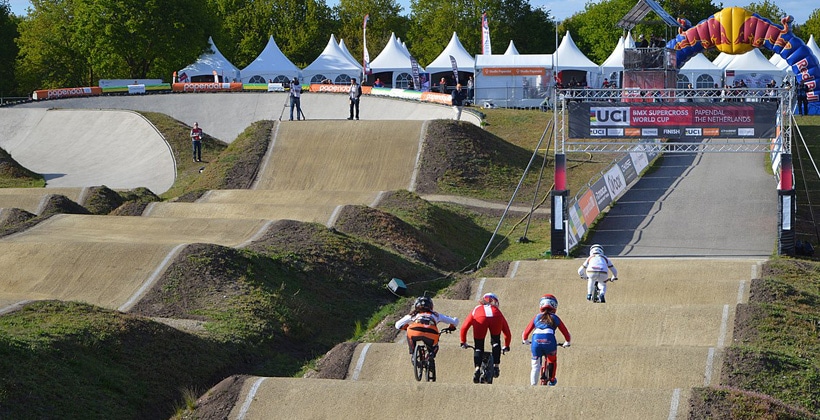 After a few volleys of messages stating that the 2021 UCI BMX World Championships in Papendal, Netherlands, definitely might, but possibly-might-not happen this year, it seems to be official today that both are true.
Dutch authorities have ruled that the Junior and Elite classes can take place, but the challenge (amateur) part of the program would be canceled. Tack-on another to the tab of COVID cancelations.
A release posted on fatbmx.com stated that the Junior and Elite portion of the event would be changed to the weekend of August 21 and 22, 2021, and that spectators WOULD be permitted at the event.
Jochem Schellens, director of the Papendal facility said, in that same fatbmx.com release:
"Obviously we are very disappointed that we cannot host the UCI BMX World Championships the way we had in mind. The risk, with bringing so many people together, is too challenging. We need to take our responsibility and good health is our main priority.
With that said, we are still very focused on providing a spectacular weekend for the Elite and Junior riders. We are very grateful to the Ministry of Health, Welfare and Sport, the Province of Gelderland and the Municipality of Arnhem that, under these circumstances, we can still organize an event with an audience."
This will mark the second year in a row that the UCI World Challenge has been canceled, as 2019 riders presumably get to run their 2019 "W" plates into a third calendar year.
The next UCI BMX World Championships and World Challenge will be held in Nantes, France, July 26-30, 2022.
—Mike Carruth