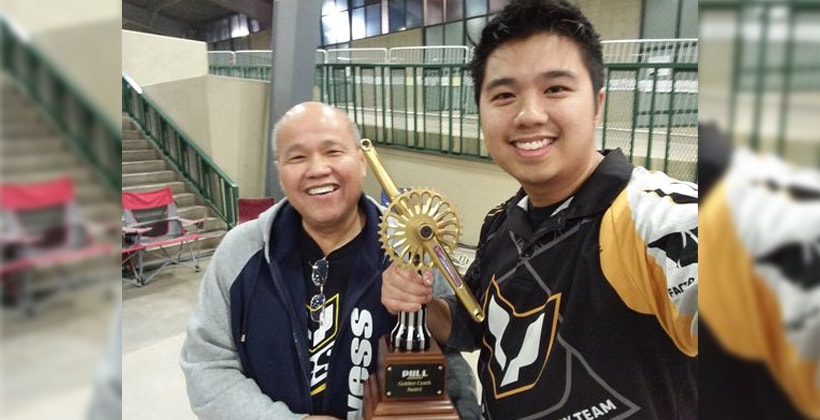 Some BIG news out of Canada today, as we learn that Yess BMX founders Bill and Renny Husada are stepping-back from running the day-to-day operations of the company after more than 10 years of solid leadership of the brand.
Renny sent over the following release, outlining the reasons for this decision:
As of April 12, 2021, Renny Husada and Bill Husada are stepping down from operations and management of Yess BMX.
This role will be taken over by Bill Husada's five-year Yess manufacturing partner, Leo Wang.
Leo is well experienced in manufacturing and the operations of consumer products. With this restructuring, it provides opportunities to take the Yess BMX brand to new levels of success.
In recent months, Bill Husada and his family have been battling health challenges that were further complicated due to the COVID-19 pandemic. Due to the recent events, Bill Husada and Renny Husada had made personal decisions to step out of the BMX industry.
"Working hard for the last 10 years building this brand has been an accomplishment that I am very proud of. The relationship with our partners, community, and every single rider is something I cherish deeply. However, in light of recent events, it became apparent to me that I needed to refocus my priorities towards my family. It's been a great ride."
—Renny Husada
The restructure is effective immediately. For all further inquiries (sales, sponsorship and warranty) regarding Yess BMX, please contact Leo Wang at [email protected].
Yess BMX, lead by Bill and Renny, have been great friends of News since we got into the game, and we are saddened to see them step-back.
That said, family should always be above all! They are making that important and honorable decision here. We applaud that, and look forward to keeping in touch in the future.
News stands with the BMX Industry, as a whole, in thanking Bill and Renny for their long service to BMX Racing. It will most-certainly not be forgotten.
We wish them nothing but the best in making sure the proverbial home fires keep burning bright.
BMX News will bring you more from the new steward of the Yess BMX brand, Leo Wang, in a future article.
—Mike
---
This Article is presented by Time2Shine BMX