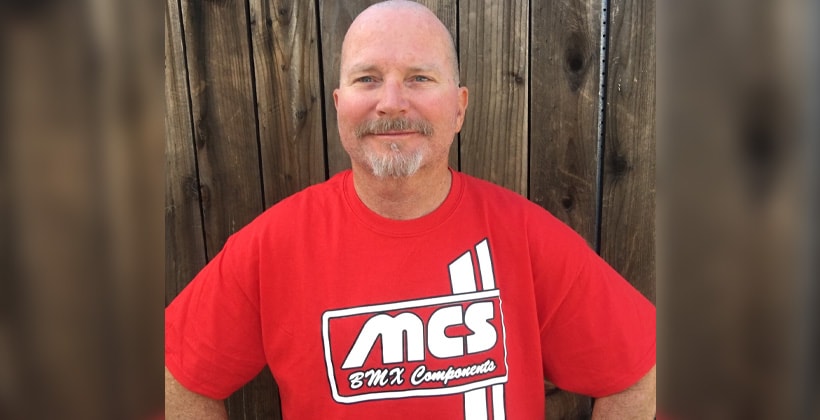 Some solid scoop in the legend department today, as well learn that Eric Rupe, the guy who has stacked more years on the starting gate than any other human bean, gets a new ride for 2021.
We have been big fans of "Big Daddy" since way before he was a daddy, dating back to his Schwinn days in the late 70s. Many fans associate Eric with the So. Cal scene, but he was a Florida phenom before heading West.
Which ties in well to our story of the day, as MCS and sister company JD Cycle Supply slip in to that covets "sponsor" slot on Moto sheets far and wide.
Jeff DeVido, the "JD" in JD Cycle Supply, said the following, in a release:
Eric will be Wearing the MCS jersey in 2021 and his bike will be equipped with MCS products. He's is a perfect fit for us; MCS makes new school and old school products and Eric is very well known in both of those worlds.
The new Jersey will be made by Potter Designs featuring MCS, JD Cycle Supply logos and a few co-sponsors.
When asked if he is starting a full-blown team, Jeff is quick to say "no…just one rider!"  and really, with Big Daddy in the jersey, who else do you need?
Big congrats to both Jeff and Eric on the new partnership.  We will be keeping an eye out for the new kit at the track, in the coming weeks.