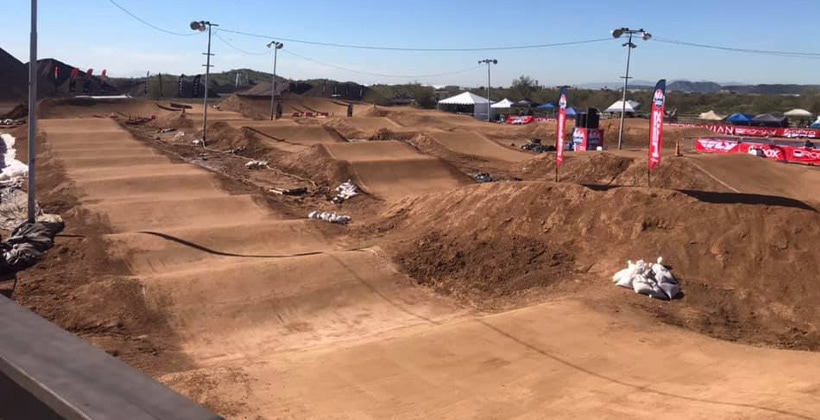 As the 2021 USA BMX National schedule begins to unfold, so, too, are inevitable location adjustments. Jurisdictions across the country still have widely varying policies regarding events of the scale USA BMX brings to town, so backup plans continue for alternate locations.
The first-such change was to move the Blue Ridge Nationals from Lexington, VA to create a wildly-successful double-weekend in Florida.
On Friday, the sanction announced that the Spring Nationals, usually slated for Albuquerque, NM would be moved to Black Mountain in Phoenix–which just welcomed the national crowd for the season opener on January 8.
The race has been dubbed the "Spring Classic Nationals," and will remain in its original calendar slot on March 19-21.
Here is the release USA BMX posted to their website:
We have been receiving many questions in regards to the Spring Nationals in Albuquerque, New Mexico scheduled for March 19-21. Duke City BMX & Visit Albuquerque did everything in their power to make this event happen but were unable to get it done due to all the Covid restrictions in place for them at this time. Hopefully, we will be able to return to Duke City BMX in 2022.
Like in 2020, we had a backup plan for the Albuquerque event & we are proud to announce the event will now shift to the famed Black Mountain BMX. This event will be called the Spring Classic Nationals & will still take place March 19-21. As always we appreciate your patience as we navigate through these unprecedented times.
Here is the event flyer: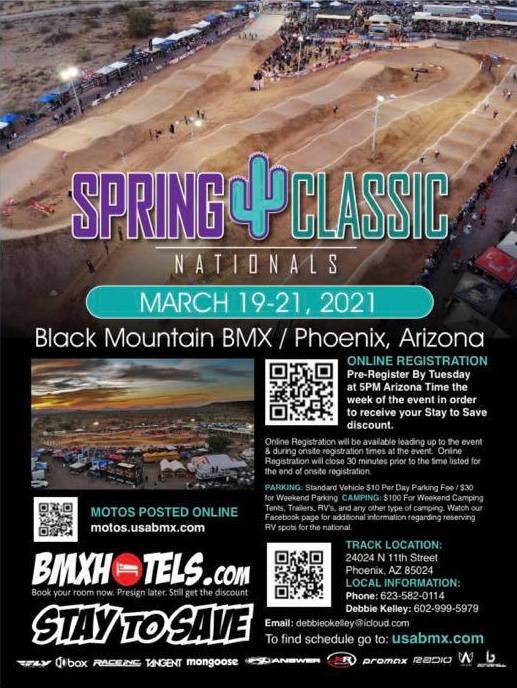 BMX News will keep you posted on any future developments in the 2021 schedule, so keep it right here!
---
This Article is presented by Time2Shine BMX