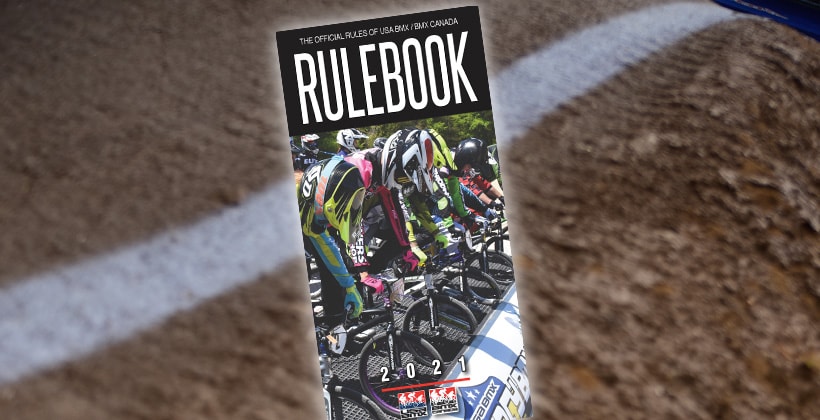 For all the changes 2020 has brought to our lives, one thing has remained pretty-much the same: the rules of BMX Racing in the United States. USA BMX released the 2021 rulebook on Thursday (available for download at the link below).
By our count, only SIX changes to the 2020 rules were made for the new year. One deals with Striders, two relating to the previously-reported 12-under prohibition of clip-pedals, and three relating to the change in format for the Pro classes.
There's no doubt that The United States has the most "seasoned" and long-established ruleset for BMX Racing in the world. The annual tweaks of the proverbial dials ensures it stays that way, which is a great credit to USA BMX, and their process for listening to input from all members, and considering it in an annual "rules meeting."
Please take this moment to download the PDF, maybe even keep it on your phone for those critical moments when you need to check where the righteous path is truly located. True, there are not many changes, but you'll want the new cover photo, if nothing else.
—Mike Carruth
---
Links