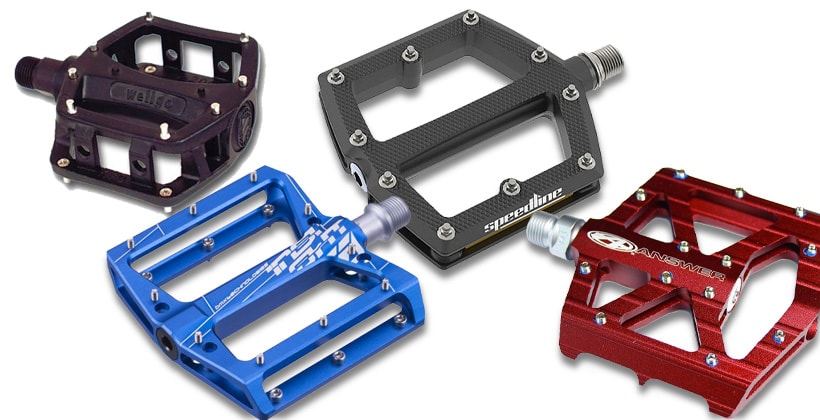 Yesterday, December 15, the final gate fell on the 2020 USA BMX racing season. And the sound of 12-under riders clipping-out for the last time was heard across the nation.
As of Jan 1, all riders 12-under will be required to run flat pedals. Novices have been clip-free since the 2018 season, but the long-foretold application of the 12-under rule is now here.
To help parents line up the best pedals for the new season, News, with the help of Time2ShineBMX.com, is pleased to present a special "Product Spotlight" Mini/Junior Flat Pedal Buyers Guide, of the most popular platform pedals for the 12-under set.
Here they are, listed alphabetically, links for more info and ordering, below:
Answer MPH Junior Platform Pedals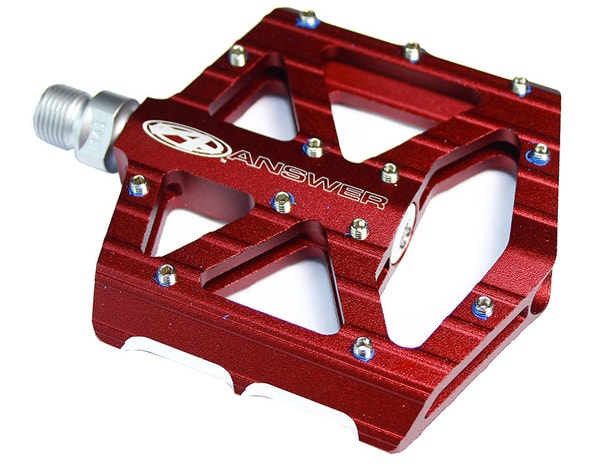 The Answer BMX lineup of young-rider parts is deep and dialed, and platforms are no exception. These hav been getting a lot of attention since the flat pedal rules kicked in, but have the "Spotlight" on them now, more than ever. Feast your eyes on the sturdy "X-factor" body with 13 grabby pins that sink in to the business end of your race engines (replacement pins are readily available). Weight: 12.4 oz, and available in four colors (red and silver are available now, blue and black coming back into stock soon).
INSIGHT Mini Platform Pedals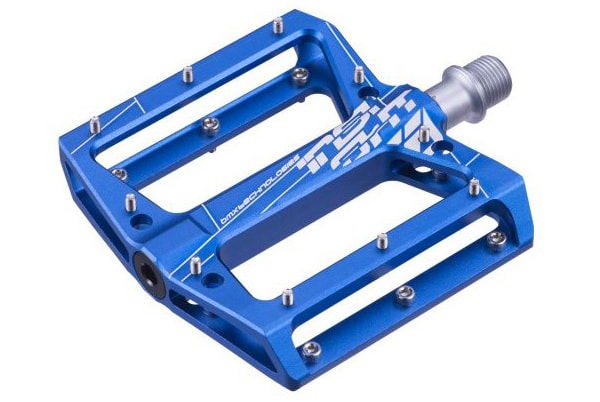 Part of the BMX Racing Group family of brands (along with Chase, Elevn and other fine names), Insight has two sizes on-offer, a pro and a mini. Given the topic, we'll be sticking to the mini version here, but if you are an older Inter or Novice, use the link below to check them out.
Tipping the scales at 11.92 oz, the Insight mini platforms have a trick-looking, slim-slice foot surface, with 10 replaceable pins to dig in while you're doin that work.
CNC-machined silver chromoly axle for power-to-the-pedals holeshots. Four available colors (Black, Silver, Red, and Blue) to make the whole bike LOOK fully-dialed, even though nobody will be seeing much of that when you're out in the lead, but YOU'LL know.
SNAFU Anorexic Junior Pedals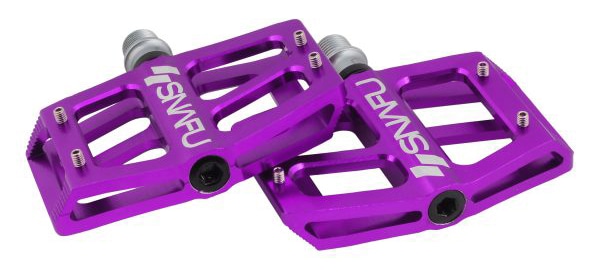 The low profile makes for a skinny rise, and a 75mm wide body provides some prime real estate for crushing the cranks. The pair weighs in at 12oz even, and comes in four colors (Red, Black, Polished and Purple). A lot of you might think of SNAFU as a freestyle brand (if you have heard of it at all), but take heart in the fact that SNAFU is a sister brand to Hyper, whom we all know and love. They put out primo products in race and freestyle, and the Anorexic Junior Pedals are here for that reason.
Speedline Composite Mini Platform Pedals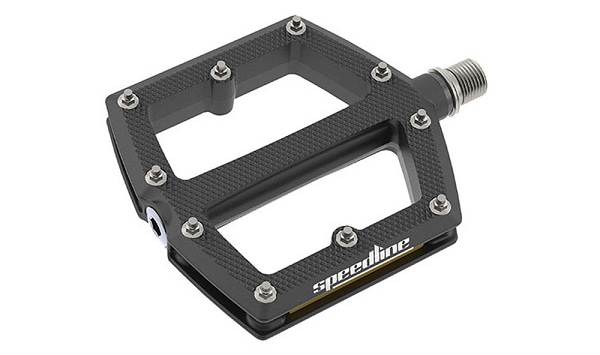 From the drawing board of smilin' Bill Ryan comes the lightest pair of platforms a persistent pedal plonker will put on (at least in this article). At 10.05oz, the Speedline sports a nylon fiber composite body (black or white available), with a heat-treated and CNC-machined chromoly axle. The foot area is 90mm x 90mm x 17mm, so it's a good fit for any rider who can claim "mini."
Wellgo Mini Platform Pedals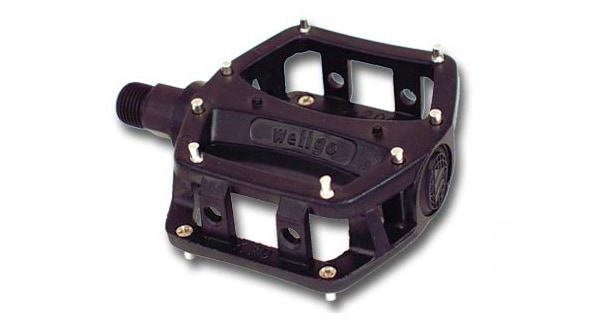 The no-frills version, for smaller riders, or for those who are about to age-up, or those who think this clips ban thing will all blow-over soon (it won't). At 12.6 oz, that little extra weight is not a bad trade for the Econo-class price. Comes in any color you want, as long as it's BLACK.
In the above image, left to right: Wellgo Mini Platform Pedals, INSIGHT Mini Platform Pedals, Speedline Mini Composite Platform Pedals and Answer MPH Junior Platform Pedals. Not pictured: SNAFU Anorexic Junior Pedals.
---
Links
Answer MPH Junior Platform Pedals
Speedline Mini Composite Platform Pedals
---