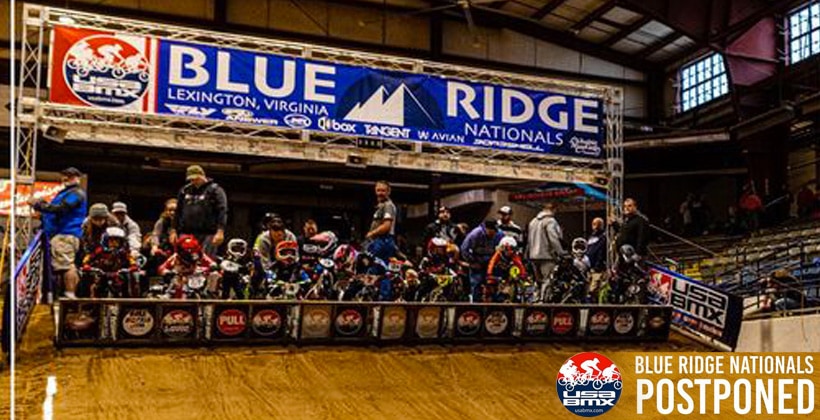 The third race on the 2021 USA BMX schedule is the first to be altered. USA BMX announced that the Blue Ridge Nationals, scheduled for January 29 and 31 in Lexington, VA has been canceled. The date, however, will remain in place, as USA BMX works to find another location for the event.
Here's what they said in a social media post:
As of today due to Virginia state regulations, the Blue Ridge Nationals scheduled for Jan 29-31 at the Virginia Horse Center has been cancelled. USA BMX is working hard to confirm a new location that will be held the same weekend, Jan 29-31, 2021.
Read the full story at the link below.
For all those tempted to say "I just KNEW it!" Congratulations!…you earn the COVID clairvoyance medal.
Such are the times we live in, and this will likely not be the last race to be canceled or postponed in 2021. Let's agree to go with the flow, and be stoked that there will be any racing at all, versus going into fits of righteousness every time a state or county health board gets a wild hair.
More to come on the replacement for the Blue Ridge Nationals, as info becomes available.
—Mike Carruth
Editors Note: The copy in the USA BMX post says "cancelled," but the graphic they posted says "Postponed." It seems clear that the January event will not happen, in the place originally scheduled…however maybe there will be another "Blue Ridge Nationals" schedule in 2021 (which would mean the first was, in fact 'postponed').
We went with "canceled," because that event will not take place, as scheduled (and yes, 'canceled,' with one l, is the preferred US english spelling).

---
Links