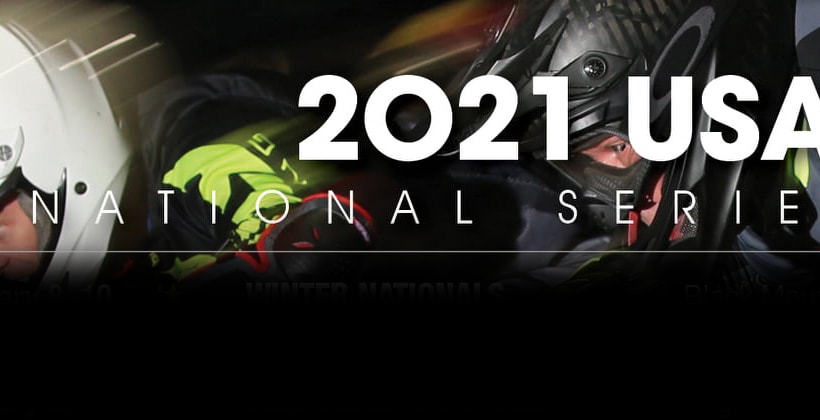 USA BMX is out today with second half of the 2021 national schedule. The full schedule holds 27 weekends of racing (plus the Grands), including 15 three-day nationals.
In some respects, we will be heading back to all the familiar places– Black Mountain, Rock Hill, Music City, Rockford, Rad Canyon, South Park, Derby City and, of course, twice to Tulsa. And some places we didn't get to see last year due to the COVID shutdown.
We'll be in Vegas twice–once in May and once in July, and the season opener will be the Winter Nationals in Phoenix, January 8-10 (which is usually down the calendar a few stops in February, or even March).
One thing we noticed right away about the schedule is the lack of all the colorful stars denoting one type of race or another. In 2020, there were six different colored stars, denoting Three-day Nationals, USA Cycling Collegiate event, USA BMX/UCI Pro Series, World Championship Qualifiers, USA BMX Pro Series, USA BMX North American Supercross events, plus a maple leaf denoting Canadian National Series events.
For 2021, so far at least, all that remains is the yellow star, calling out the three-day nationals. It may-be that COVID has brought-about a "reset" of sorts, and instead of four kinds of pro racing, there will be one in 2021–Pro Open…simple and complete.
Or it could be that we will still have all those flavors of pro racing, but details are just-not available yet. There is always a push to get the schedule out, after all, and the pro details only really affect a handful of people, in the grand scheme.
Obviously, every aspect of life still has a "subject to change without notice" tag on it, but USA BMX is saying no-such thing on this schedule. They have worked diligently to put it together, in concert with the rules and guidelines of 26 different jurisdictions, and we'll be revving the engine to make every green light, until and unless…
We are looking forward to getting back on the road in the new year, and are heading over to Southwest.com right after posting this, to check some fares.
—Mike Carruth
---
Links
Download: 2021 USA BMX National Schedule
---
This Article is presented by Time2Shine BMX