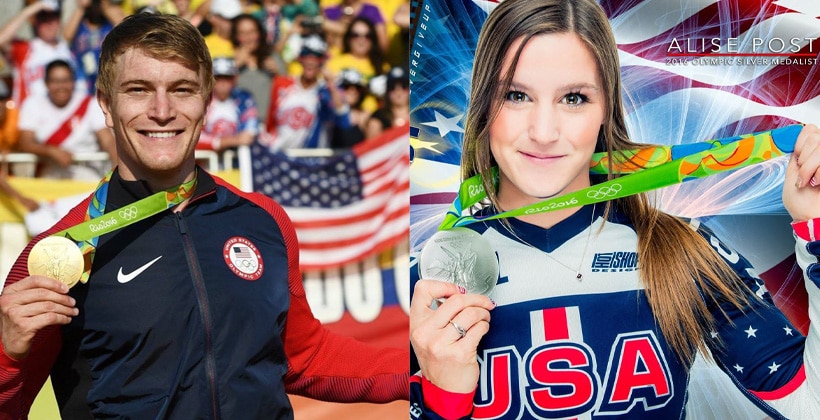 As a writer or podcaster, it's always great to do a show or a story with friends (especially newsworthy friends) you haven't seen in a while. On today's Announcers Tower Podcast, we sit down with Connor Fields and Alise Willoughby to talk about what they have been up to during the COVID shutdown, how it has affected their training and preparation for the Tokyo Olympics and lots of other great "behind the scenes" topics of life on lockdown.
We also talk about their respective plans for racing the Rock Hill World Cup and USA BMX Grands, and whether they will attend any of the USA BMX Pro Open races as an "appetizer" to the November races.
Connor gave permission for me to talk about a text exchange he and I had a few months back, that related to the current state of Elite BMX Racing in the US, and both stars lend unique insight into the topic.
It's a great ep, so listen now, and give us your take on the topics in the Facebook comments.
LISTEN NOW
Two of our best, both on the track and off! It is always a privilege to work with Connor and Alise, and I'd like to extend a big BMX News "thanks!" for taking time out to come on the show.
We're going to continue our series on Pro and Elite racing next week with an industry discussion on the topic. Guests to be announced soon, so stay tuned.
—Mike Carruth
Alise photo courtesy of Steve Diamond Elements.
---
This Episode is presented by Time2Shine BMX