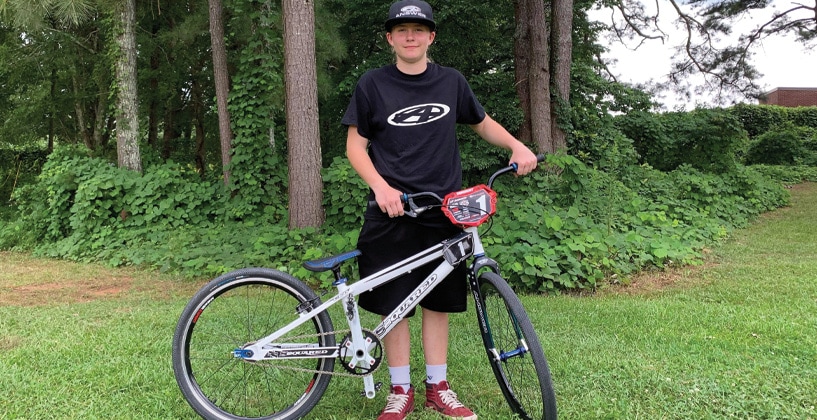 Danica Anderson, the Lil' Avalanche, has been riding an Ssquared bike, and Answer parts for a while but will soon be putting "Factory Answer" front & center.
Just before the Dixieland Nationals, News received a release from Answer BMX HQ in sunny Treasure Island, F-L-A.
Here's what Answer told NEWS, in that release.
The ABC Bicycle group is pleased to announce the addition of Danica Anderson to the already dominant Factory Answer Team. Danica has winning in her blood and her performance throughout her career speaks for itself and she will make an excellent addition to the Factory Answer squad.
Answer and Ssquared have been co-sponsors of Danica since 2017 and will now be her main sponsors for years to come.
Due to Danica coming onboard late in the season she will continue to fulfill her 2020 sponsorship commitments with Fly Racing, Gform, Vans, Gaerne, EKS Brand, ANM Construction and AAA Fire Control.
Factory Answer welcomes Danica and her family to the team…
Some may not know the history of that "Lil' Avalanche" callsign. Well, her dad is the "BIG Avalanche." Those of us from the 80s still call him "Richie" (or sir), but folks today call him "Rich."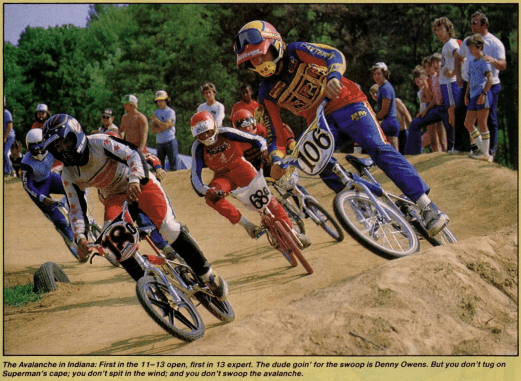 Photo from "Bicycle Motocross Action," December 1980 issue, photo and caption by Bob Osborn at the NBL Grand National in Evansville, IN. Richie is on the outside in his "Patterson Racing Products" uniform.
It is especially-awesome that, in this photo…Richie is 13, the same age as Danica today.
*This photo was BIG for us, in the Chicago BMX scene, as Itasca BMX local, Denny Owens (RIP) is on the inside.
TRIVIA: Richie's sponsor in the photo above, Patterson Racing Products, was owned by Vance Patterson. If you re-read the Answer statement, above, "AAA Fire Control" is also owned by Mr. Patterson. BMX Loyalty reaches across the generations!
Danica has had aces up her sleeve on the track, and aces in her hand at the end of the weekend from day one, and it is awesome to see another "Avalanche" get the winning work done.
As for the Dixieland Nats: Danica went aces-across in 13-Expert Girls all three days, and logged two out of three wins in 13-14 Girls Cruiser (props to Alexis Alden for the Friday win).
"And the rumble of an Avalanche was heard across the nation."
(Epic BMXA caption from the 80s, which is just-as-fitting today).
—Mike Carruth