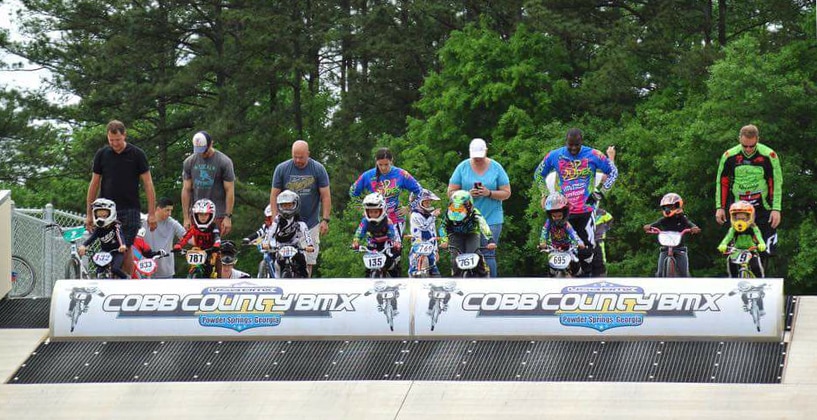 Late Breaking News: The previously-rescheduled Dixieland Nationals are happening July 17-19 at Cobb County BMX (the original location). The race was originally scheduled for May 8-10, but was postponed due to the COVID shutdown. This is the second of the "postponed" 2020 races to be rescheduled.*
BMX News picked this up from the Cobb County BMX Facebook page, where Track Operator Margie Hatfield announced the happy headline. Here's what she said:
I am so so excited to announce the Dixieland National is happening. After negotiations for a week and working it all out with trying to make sure we are doing all we can to meet all rules and regulations- we will have our great event that we all love and so look forward to especially me
July 17, 18 and 19 we will bring Dixieland National to Cobb County. Hope everyone will come and enjoy it with us
I am so so happy and can't thank USA BMX and Cobb County for getting everything worked out to make it a safe event and meet all the guidelines.
Looking forward to having everyone next month. Start planning now. I know USA BMX will have all info out like next week on it.
Keep it here for more information in the coming days.
—Mike Carruth
*Edit: we originally reported that this was the first of the postponed races to be rescheduled. That was actually the Carolina Nationals in Rock Hill, next week.  Thanks to Katey Ward for setting us straight.