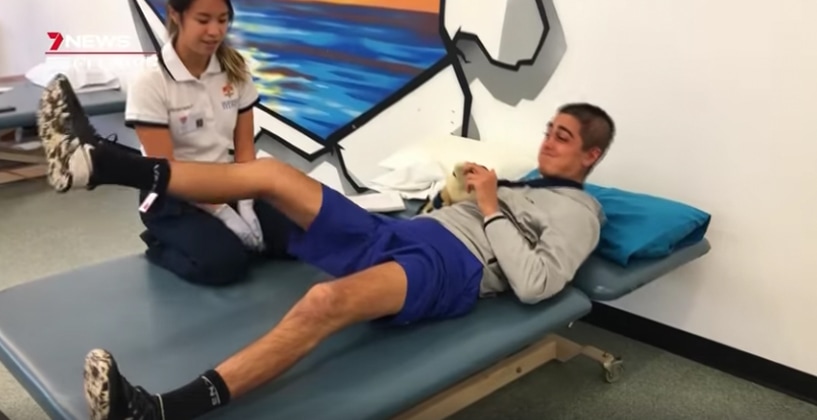 The last update we reported on Kai Sakakibara's recovery progress was April 17. At that time, he was just out of a coma, and being moved to a rehabilitation facility outside of Sydney.
Fast-forward a month and change, and we get a proper check-in on Kai's progress from local TV program, 7News Sydney. The three-minute video takes us inside Kai's rehab sessions, and shows us the incredible progress he is making, "One day at a time, one moment at a time," as Kai wrote in a New Year's Instagram post.
Give the link below a click to view it on the 7Sydney News FB Page. You'll be smiling the whole time, and cheering him on, as we all have been since the accident, in early February.
All the best, Kai…Keep-on!
—Mike Carruth
---
Links
Kai Sakakibara on 7News Sydney (Video)
Kai Sakakibara Road2Recovery Fundraiser/Update Page
---
This Article is presented by Time2Shine BMX