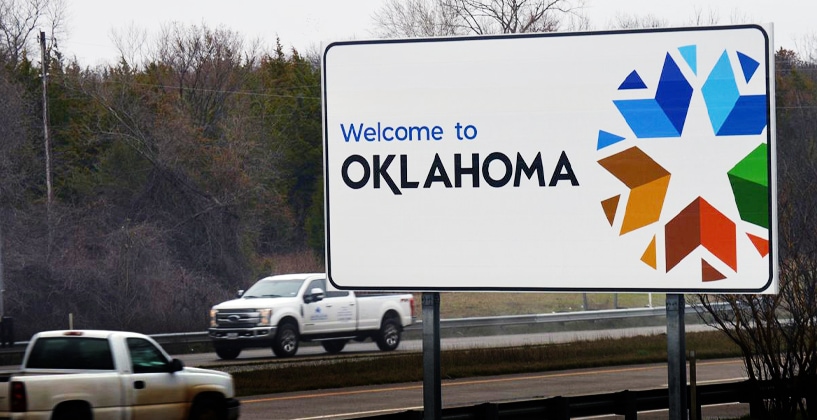 As the details of the 2020 USA BMX National races following the COVID-19 break unfold, we have had quite a few messages, via email, text and via social media, asking about some of the specifics of the rules and requirements of those locations.
First, and most plentiful are questions surrounding the first race back: the "Bounce Back" Nationals in Pryor, Oklahoma on June 5-7.
BMX News reached out to USA BMX to get some info regarding two of the biggest of those questions.
What about the travel restrictions requiring a 14-day quarantine from New York, New Jersey, Connecticut, Louisiana, California and Washington?
USA BMX told BMX News, Wednesday:
The Governor removed the state-level quarantine requirement the week of May 18th and recommends following CDC guidelines regarding travel. Those guidelines mostly deal with international travel and give tips for safety of domestic travel.
There is no self-quarantine requirement in place for people traveling to Oklahoma at this time. USA BMX has coordinated with state and local health officials for this event.
The latest (May 12, 2020) Oklahoma executive order is found here. Point number 31 references CDC guidelines with no specific self-quarantine order. That can be found here.
What about the gate? Will there be four riders, like some local tracks?
USA BMX answered this question by saying:
The gate will be as-usual. No changes there. (eight-riders max)
As we posted in our article of May 13, these are some of the other new procedures, for the Bounce Back Nationals (some may remain, or be altered for future races, as needed):
– Limited Spectators per family encouraged.
– Livestream of all racing throughout the weekend.
– Contactless Registration (web-based signup required)
– Moto Sheets will be online-only.
– Staging area will be substantially increased and lengthened.
– Riders must immediately leave the finish line, should wear helmets back to pits.
– No at-the-finish-line video review
– No on-track protests.
– Some changes to trophy slips.
###
It is possible/likely that the details of each jurisdiction 2020 national races visit will have slightly different requirements, and necessary practices. Most are following the CDC guidelines. BMX News will bring you updates on any location-specific guidelines, as the info becomes available.
—Mike Carruth
---
Links
Bounce Back Nationals Article (May 13)
2020 USA BMX Bounce Back Nationals Safety Measures (PDF)
---
This Article is presented by Time2Shine BMX