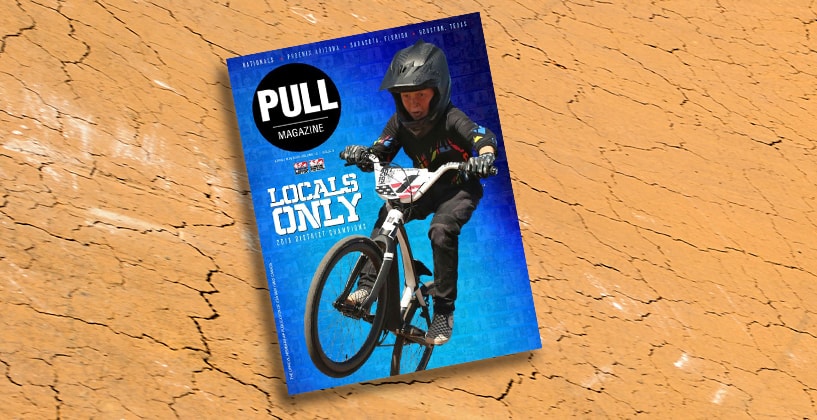 As Pull Magazine Editor, gOrk, announced in our podcast with him a full weeks back, the April and May issues of the magazine will be combined and offered on a digital-only basis. One thing we didn't know, was that USA BMX is offering the issue to anyone–member or nonmember– for free.
A digital subscription is usually $9.99 per year, and offers some tasty additional content over the page-limited "dead tree" edition.
The issue is served on the usual digital platform, called "Magzter." You will need the coupon code (BackOnTrack), and need to create an account in order to redeem it.
But the "Locals Only" issue of district champions is totally worth it, along with a very soulful editorial by USA BMX CEO BA Anderson, Winter Nationals, Gator Nationals and Lone Star Nationals race coverage, coloring pages you can print out from the gross (or bored parents) and much, much more. The Lone Star coverage brings us up to the COVID break.
Enjoy the 184 pages of BMX goodness! Who knows? Maybe after this, you'll consider a digital subscription of your own.
---
Links
Free Download: Pull Magazine April/May 2020 Issue
*Use coupon code "BackOnTrack" to redeem your download