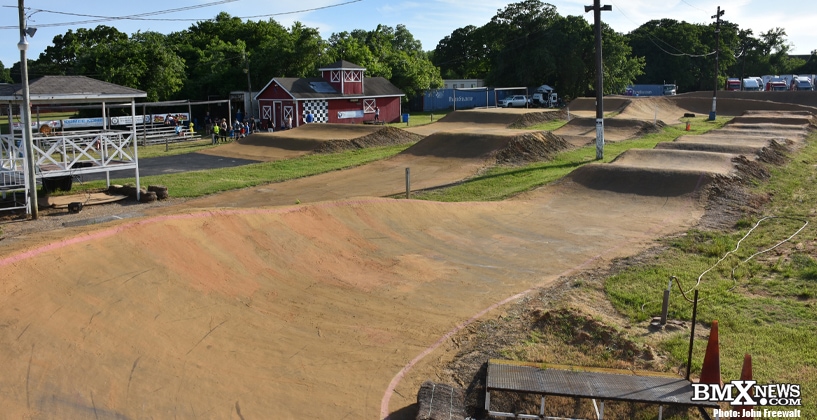 After two months closed due COVID-19, Cowtown BMX acted on Texas Governor, Greg Abbott's April 27 declaration the certain businesses can re-open on a reduced capacity basis, as of May 1. Track operators Craig and Ragenna Prince unlocked the gates to the public for the first time since February 28, and welcomed over 80 riders to the first race back.
We asked Craig and Ragenna if they would take a little time out of their day to tell BMX News readers and Announcers Tower listeners how it went, the preparations they undertook, and their general experience in running a BMX race in this new reality in which we find ourselves.
Friend of News, John Freewalt, sent us some photos from the May 1 race.
























Thanks to Craig and Ragenna, as well as John for helping put this episode and the visuals together. We wish all of your tracks the best of luck in getting opened up when it is appropriate in your area.
—Mike
---
This episode of Announcers Tower is presented by
Time2Shine BMX