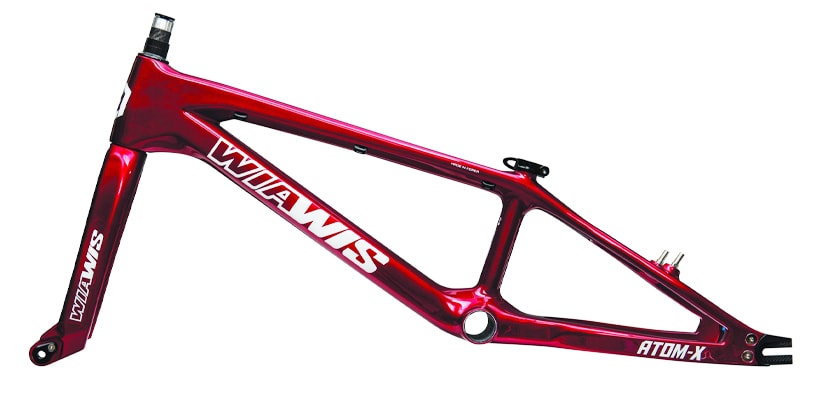 We first were introduced to WIAWIS via Donavon Long's all-star team (RIP). But, the notoriety is still there, in a big way. Now, when we hear the WIAWIS name, our ears and eyes take noice. The ATOM-X Nano Carbon is one of their new frames, and we are stoked to spotlight it today.
With six sizes, from Expert to Pro XXL, the ATOM-X also gives you three dropout options (10mm, 15mm and 20mm). The ATOM-X comes in razor-sharp candy apple red–with "more candy than your valentine," as Ludacris said.
Build it up with polished parts, and some touches of color, and send the photos to [email protected] We'll show 'em off for you.
Click the links below for the full specs and ordering info.
---
Links
WIAWIS ATOM-X Nano Carbon BMX Race Frame
---