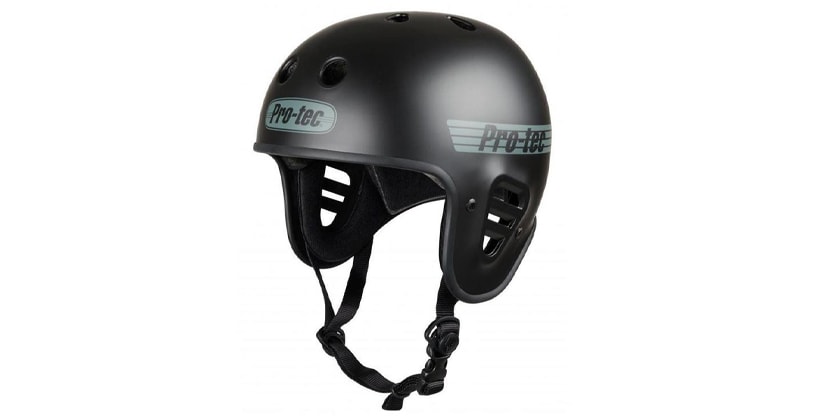 While normally-full-face BMXers are kept-away from the track, many of us are on the street, cruising the hood, either solo, or with the fam. It's no fun to rock your race helmet on the street, but you still need to protect that precious noggin.
The Pro-Tec Classic Full Cut Helmet offers both style and protection, with all the good stuff you need to ride with full-confidence.
The good news is that, once this COVID crisis concludes, that brain bucket can be used at the trails, doing sprints and any other activity that requires cranial coverage.
Sizes available: XS, S, M, L, XL, XXL
Use the link below for price and ordering info.
---
Links
Pro-Tec Classic Full Cut Helmet
See all half-shell helmets on Time2Shine
---