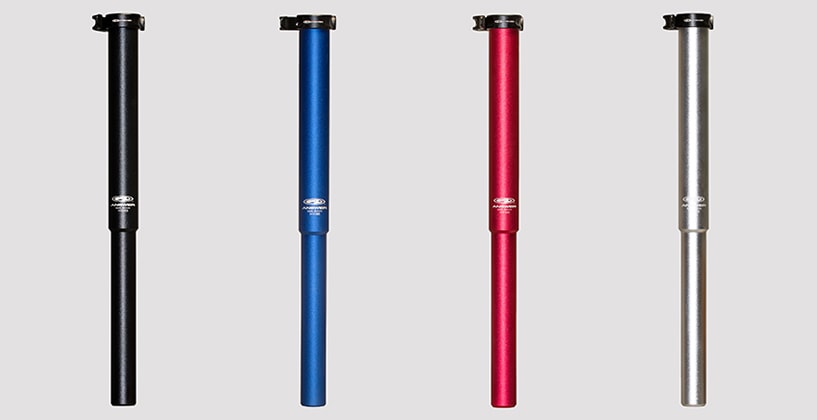 While you are cooling your heels in lockdown, in most places, you can still get out for a leisurely cruise around the neighborhood, whether solo, or with those cooped-up with you.
The Answer Seat Post Extender kit is usually what the hotshots are using for their cooldown spins after burning the thrusters at maximum warp.
For now, you'll have to settle for tooling past tons of closed shops and hoop-free backboards in local parks, so having one of these to boost-up your spirits and your butt on the ride, will help make the ride easier.
The "kit" includes the extender, itself, and a quick-release clamp for the top section.
Best of all is that once you're done with all this street rollin, you'll be able to use the Seat Post Extender you procured during COVID for actual raceday service, as you take up your own cooldown routine.
Four post colors available (Red, Blue, Black and Silver), in three sizes (22.2, 26.8 & 27.2mm). All three sizes come with a black quick-release seat clamp as well as bolts to mount a bottle cage.
---
Links
---