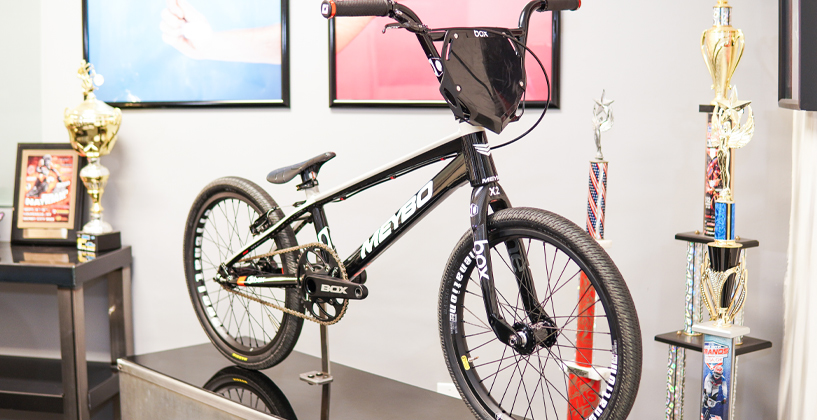 As News reported a couple weeks back, Alec Bob joined the Box Components team–just in time for the entire world to go on hiatus. But this dynamic duo is not waiting til the tent is set up at the next national to meet & greet the fans.
So, today (Thursday) from 2PM-3PM US Eastern Time (11AM-Noon Pacific), Box is inviting you to join them and Alec for a video meet & greet, of sorts.
Here's what Box told News, via a release:
WEBINAR: HOW ARE YOU TRAINING WHILE TRACKS ARE CLOSED?
Stuck at home with nothing to do? Want to continue training and improving before getting back on the track? We can help you.
We are open for business during the Coronavirus pandemic. The health and safety of our customers and employees is our priority. That is why we want to help you level up, share tips and tricks while providing the best support possible with our live video Q&A session.
JOIN US THIS THURSDAY on April 9, 2020, at 11 am PST for a 1-hour Q&A session with Alec Bob, Box's Events & Sales Associate. He is ready to answer all your BMX related questions.
Download the ZOOM app (link below) and enter meeting ID: 423-220-826
Should be a good time…enjoy!
---
Links
Download Zoom to Join the Event