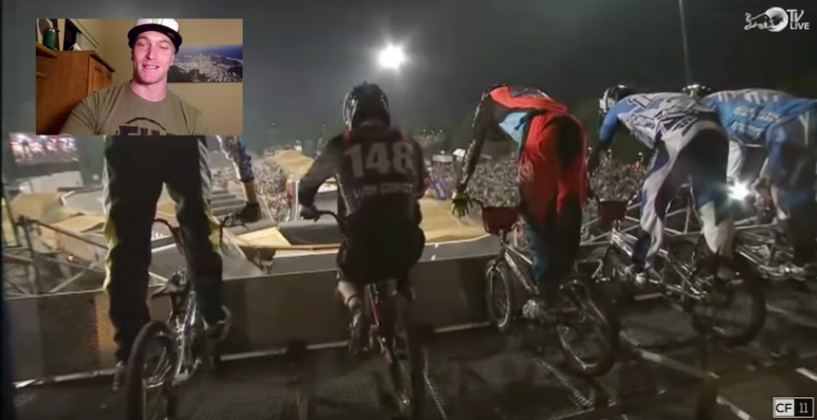 We are definitely diggin seeing Connor's smiling face, and hearing his review/recap of some of the races that have made the wall of fame here at the BMX News Global Command Center.
This time, it is a first-hand account of his main event lap at the 2013 Red Bull R.Evolution race in Germany. It truly was a race like no other, where all rules of race rideability were suspended, and the track builders let their creative horses run free.
We're quite sure that Monster Energy was extra-stoked to see Connor's Monster Helmet on the podium at the Red Bull race. That kind of thing happens all the time, of course, but still.
While, in a points-earning event, we are on record as not being too much in favor of crazy track features, the R.Evolution races were two instances where fun and expecting the unexpected took precedence. And it paid off in a big way, for Red Bull, for the riders, and especially the fans.