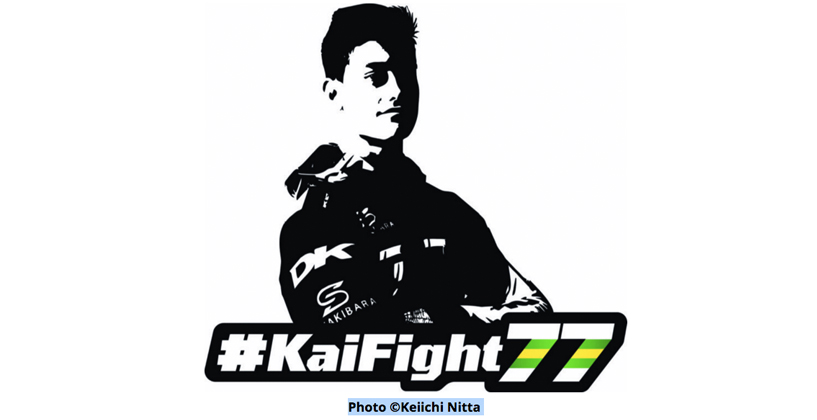 Over the past seven weeks, BMXers around the world have been tracking updates and praying for good news from the bedside of Kai Sakakibara. The Aussie ace suffered a bad wreck in turn two of the UCI BMX Supercross World Cup in Bathurst, Australia on February 8, which resulted in a helo evacuation to a hospital in Canberra.
Kai's Family posted the following update, via BMX Australia.
It is now exactly seven weeks since Kai crashed, and we are relieved to say that he is making progress — tiny steps in the right direction.
A key step for Kai is he now off the respirator and can breathe by himself unassisted. As he is not dependent on the breathing machinery, it has been possible to move him out of the ICU (Intensive Care Unit) and into a high care ward. During his time in ICU, Kai had dedicated nurses monitoring him 24/7 to ensure he had the best possible care to get through the very critical stage. It's said that most people stay in ICU for less than a week, the fact that Kai was there for so long is an indication of the severity of his injury.
We were absolutely amazed by the care and professionalism provided by the Canberra ICU. There is no doubt without their incredible skills, support infrastructure and genuine ability to look after critically ill patients, Kai would not be here today. Each of the doctors and nurses was genuinely interested in providing an outstanding service for people in their care and we felt that Kai was in good hands while he was there. While we don't have experience with the ICU in other hospitals, we are sure they all provide a similarly high level of care.
Some other wins for Kai over the past few weeks: 1. Kai was on extremely strong sedation to ensure he would not move; the heavy drugs have been stopped and have cleared out of his system. 2. Most of the connections to machines have now been removed; Kai was connected to heart monitor, blood pressure monitor, respirator, brain pressure monitor — these have all gone. 3. Kai has opened his eyes and is looking around.
According to the neurosurgeons, Kai is starting the long process of "emerging" from his coma. People who are emerging from a coma do not just 'wake up', but go through a gradual process of regaining consciousness over a long period of time which could take months. This is the start of the recovery process; the doctors are happy with the improvements he has made so far but does remind us that they are not able to predict the future. Every case is different.
BMX News will continue to monitor updates in Kai's condition, and bring them to you as available.
Please consider donating to Kai's Road2Recovery fundraiser, as your ability allows.
—Mike Carruth
---
Links
Kai Sakakibara Road2Recovery Fundraiser/Update Page