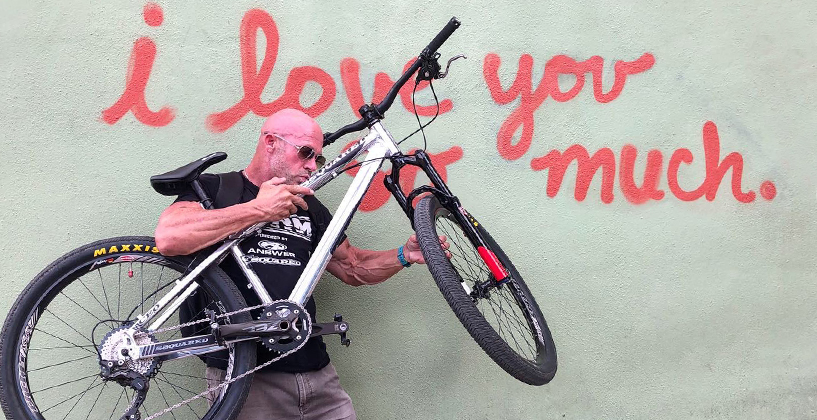 Jason Carnes is a man known by more nicknames than Apollo Creed: Black Jack, Horny Toad, JC, Carne$, Carnsie, and more. He has been around BMX for more than 30 years, 17 as Factory Redline Team Manager, driver of the Winnebago, running the Redline Flight School clinic program, making sure all the Redline stars were well cared for, and racing his own classes to NAG titles, to boot.
At the end of the 2016 season, a corporate shakeup at Redline put our hero out on his own, looking for the next thing. He found it in "Berm Academy," a startup he founded just prior to the 2016 Grands.
With Berm Academy Jason took his passion for the road, and creating the type of BMX Experiences which he enjoyed coming up in the sport, and made them available to BMXers around the world.
After three years on the road, with a couple hundred thousand miles under the tires, Jason is throttling back the company this year–a decision all-but made before the Coronavirus outbreak, but locked in as a result of the shutdown. But he is not totally out…he'll tell us the full scoop on this, and many other issues in the interview.
Listen Now
We will be keeping an eye on the moves JC is making throughout 2020, and beyond. As one of the guys who always has a positive word to say, we look forward to the day we can chill under the Berm Academy tent and do a follow up of this interview, once we all come out the other side of this thing.
—Mike Carruth