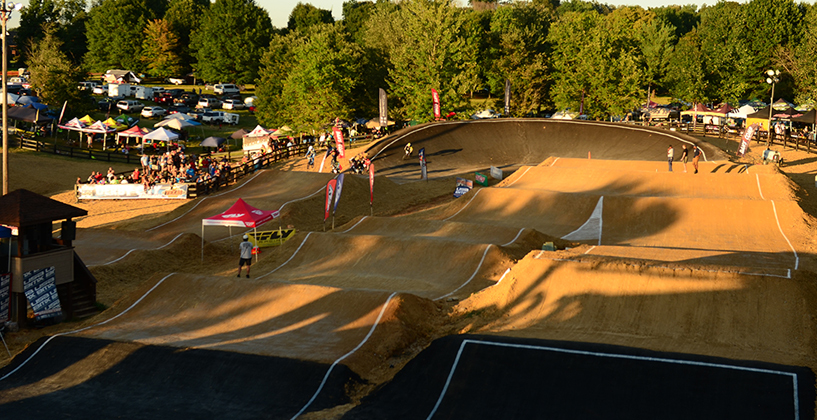 As we have been monitoring COVID-19 postponements and cancellations around the world, we have, naturally, been keeping a sharp eye on USA BMX, and what they might do next, in terms of the 2020 national schedule.
We have already reported previously-announced postponements for the Spring Nationals, Carolina Nationals and Great Northwest Nationals (which included the USA Cycling Collegiate BMX Nationals); but today brings two additional postponements to the headlines.
The Cajun Nationals, originally scheduled for April 17-19 and the Derby City Nationals scheduled for September 4-6 have been added to the list as of today.
The Cajun Nationals is likely a direct result of COVID closures; it is only a few weeks away. The Derby City Nationals is indirectly due to COVID, in that Labor Day weekend was taken over by the rescheduling of the Kentucky Derby (as reported by BMX News earlier in the week).
Here is what USA BMX told News, via a release:

As the COVID-19 pandemic continues to affect events across the world, more and more BMX events are being impacted. The Cajun Nationals (originally scheduled for April 17-19) will now be postponed.
Additionally, the Derby City Nationals scheduled for September 4-6 are postponed due to the Kentucky Derby now been moved to Labor Day weekend. This decision to not hold the Kentucky Derby and the Derby City Nationals on the same weekend came from strong recommendations by city officials, who fear that our BMX families simply will not have available and/or affordable hotels during that weekend. We are working now to find alternative dates for all postponed events.
Any rider who pre-registered for this event will receive a refund automatically to their credit card. Additionally, all reservations for hotel rooms for this event through BMXhotels.com will automatically be canceled and the deposit will be refunded.
As of today, these are the Nationals that have been postponed:
Spring Nationals – Albuquerque, NM (March 20-22)
Carolina Nationals – Rock Hill, SC (March 27-29)
Great NW Nationals – Redmond, OR (April 3-5)
Cajun Nationals – West Monroe, LA (April 17-19)
Derby City Nationals – Louisville, KY (Sept 4-6)

BMX News will keep monitoring the postponement ticker, as well as bring you the good news as the lights begin to come back on throughout the BMX landscape–very soon, we hope.
—Mike Carruth