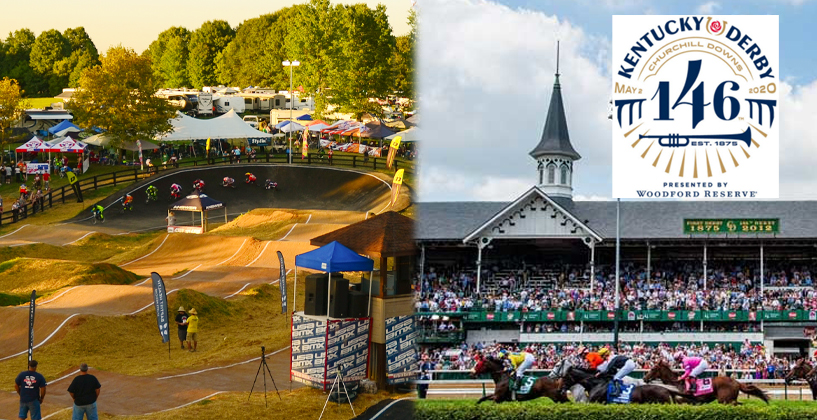 The Kentucky Derby is one of the premier sports events of the year. The race, which started in 1875, is celebrating its 146th running this year.
Since the 1930s, "The Fastest Two Minutes in Sports" has run on the first Saturday in May. This year, the race, which draws crowds of more than 150,000 to Churchill Downs in Louisville has been rescheduled to September 5, citing COVID-19 concerns.
That just-happens to be the same weekend as another big race: The annual USA BMX Derby City Nationals.
With all that horse racing action coming to town, and Derby fans willing to spend whatever it takes to stay close-ish to Churchill, Kentucky Derby weekend is one of the most expensive hotel weekends of them all–with rooms that normally sell for $70 a night surging to near $300 per night, often with a three night minimum.
I have a personal history with the Derby, having attended 13 straight years, from 1995 to 2008. We paid big bucks for down-on-their-luck rooms plenty of times, with Thursday-Saturday night minimums, payment up front, nonrefundable.
With three postponements on the 2020 USA BMX National calendar to date, it is not difficult to envision USA BMX putting another race on that weekend–Carolina Nationals, perhaps–and running the Derby City Nats soon after. PURE speculation on our part, of course…we have a lot of time on our hands to do that, these days.
BMX News reached out to USA BMX for comment, but there was no reply by the time we pushed the "publish" button. We will update this story once we have further word.
—Mike Carruth