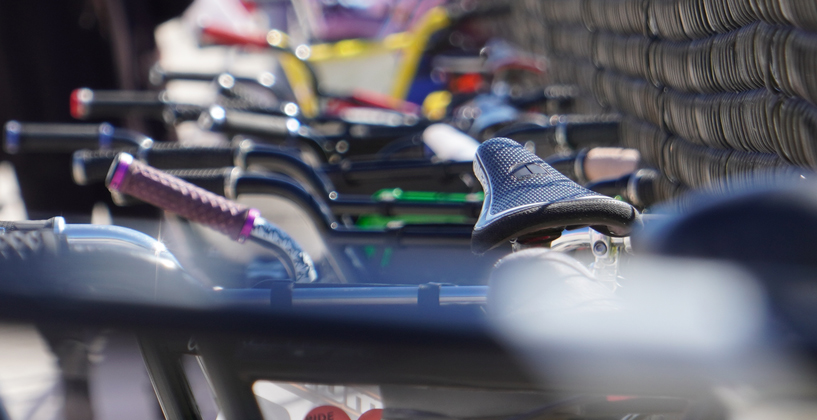 Following Coronoavirus-related, state-mandated restrictions on events with crowds of a certain size in both New Mexico and Oregon, USA BMX announced today that the Spring Nationals in Albuquerque (March 20-22) and the Great Northwest Nationals in Redmond (April 3-5) would be postponed, and run at a later date.
This, amid a flurry of virus-motivated cancellations this week, including the suspension of the NBA, NHL and NCAA seasons, the closing of Disneyland, and a ban on air travel into to the United States from most countries in Europe.
With Albuquerque postponed, presumably to a date after May, we are operating with only three of four World Championships qualifiers–to the extent the World Championships, itself, won't soon fall victim to the creeping list of cancellations.
The sanction provided guidance on the Worlds qualifier situation, in the full text of the statement, shown below:

Due to the state bans of crowd gatherings in New Mexico and Oregon, USA BMX will postpone the Spring Nationals (March 20-22) and the Great Northwest Nationals (April 3-5) to a later date.
USA BMX will continue to monitor the COVID-19 situation and rely on local authorities in each state with regards to cancellation or postponement of scheduled events as safety for our BMX community remains the priority.
Any rider who pre-registered for these events will receive a refund automatically to their credit card. Additionally, all reservations for hotel rooms for these two events through BMXhotels.com will automatically be canceled and the deposit will be refunded.
Additionally, riders looking to qualify for Team USA at the 2020 world championships may attend the worlds qualifier on Friday of the Carolina Nationals to guarantee their spot on Team USA. Any rider unable to attend or who doesn't qualify in Rock Hill may fill out a discretionary nomination located at usabmx.com/worlds to be considered.

The BMX News Team is monitoring developments with the virus closely, and will continue to report on important changes that will impact the BMX Racing community, as they occur.
—Mike Carruth