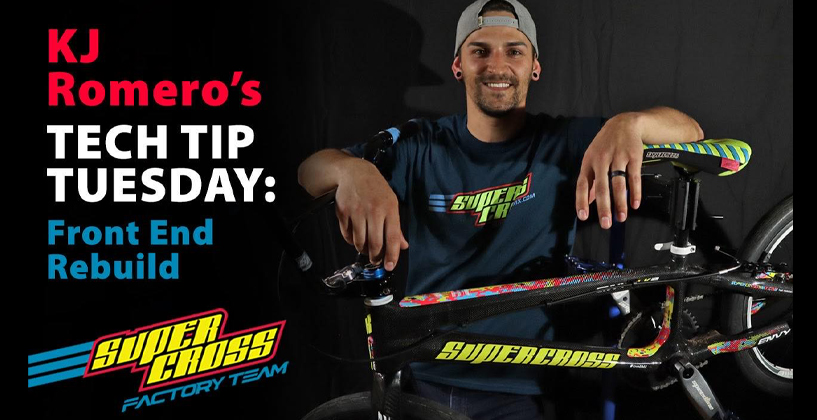 Factory Supercross star, KJ Romero is the face and voice of a new video series, aimed at tackling some of the mysteries that lie under the caps and seals of your race ride.
Tech Tips Tuesday launched this week, with an adventure into the top of the front triangle–a headset teardown, and rebuild. There was a creepy, creaky noise up-front, which would be unsettling, to riders of any skill level.
KJ takes us through the disassembly of the whole-works, and we get to inspective various components that make up the front end.
The episode left us (and others) asking "what was the actual problem?" KJ answered this in the comments of the video:
There was no damage to the components. It was just a little tight and the bearing needed a little grease. Sorry about that! Thanks for watching!
Definitely looking forward to the next episode!
---
Links
Subscribe to the Supercross BMX YouTube channel