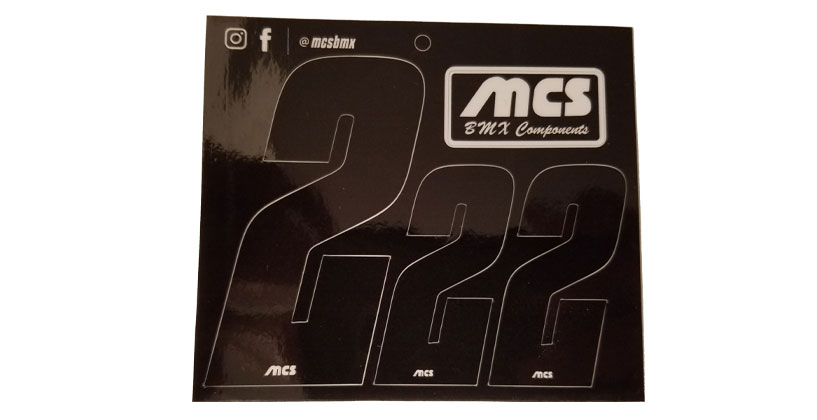 A new calendar means new number plates for BMXers across the USA. When you line up with your class for 2020, be sure you are rockin' your new bike number, once they're published.
This is a signal to your local bike shop, track pro-shop and trackside vendor to lay-in a full-stock of numbers so they have everyone covered. You need to point them to this story, so they can get-about-it NOW.
MCS is out with some awesome number sheets, which feature one 3-inch number (for the front plate), and two 2-inch numbers, in case you need to fit-up some side plates.
Retail is $2.00 per sheet, and also features a die-cut MCS logo sticker.
You can have any color you want, as long as it's black, at the moment.
Tell your local dealer to contact JD Cycle Supply, for all the digits (link below).
---
Links
Consumers
Buy Number sheets now at Time2Shinebmx.com
Dealer Inquiries
JD Cycle Supply
---