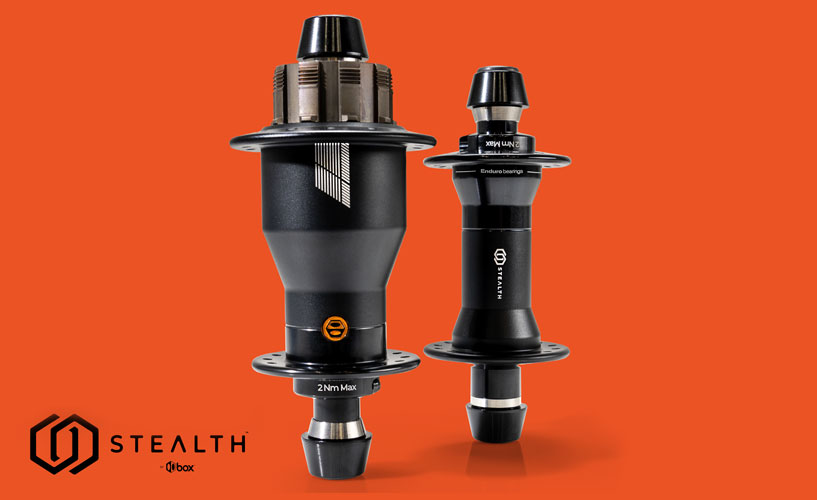 Stealth hubs emerged as a pioneer and leader in the "instant engagement" revolution of the early 2010s. "Stealth" because they were silent when spinning–unlike the "hive of angry bees" effect the leader could hear approaching a quarter mile away.
The engagement was truly "instant," no slack between clicks, like on a cassette or freewheel hub of the time. The price, for the day, was an eye-popping, wallet-shriveling $520. But, the thinking was (and is) "speed costs money," and stealthy speed, even more.
Times were good. The silence was deafening at the finish line on lead riders in classes up and down Moto sheet alley.
In 2017, the manufacturer of the hubs, True Precision, Inc. struck a deal with Toby Henderson and Box Components to bring Stealth under their proverbial tent.
In the time since, full hub sets, and later, even replacement parts, became more scarce than hen's teeth. Prices shot up on the secondary market, and even the most loyal dirt diggers ultimately had to ditch, in favor of spinners from other brands.
Fast-Forward two trips around the sun, and Stealth is back–with an optimized design and manufacturing process that will make the new product last longer and be more readily available to the community.
The expert model (28 hole) will be first on the shelves.
Details are still coming out, but here's what we know so far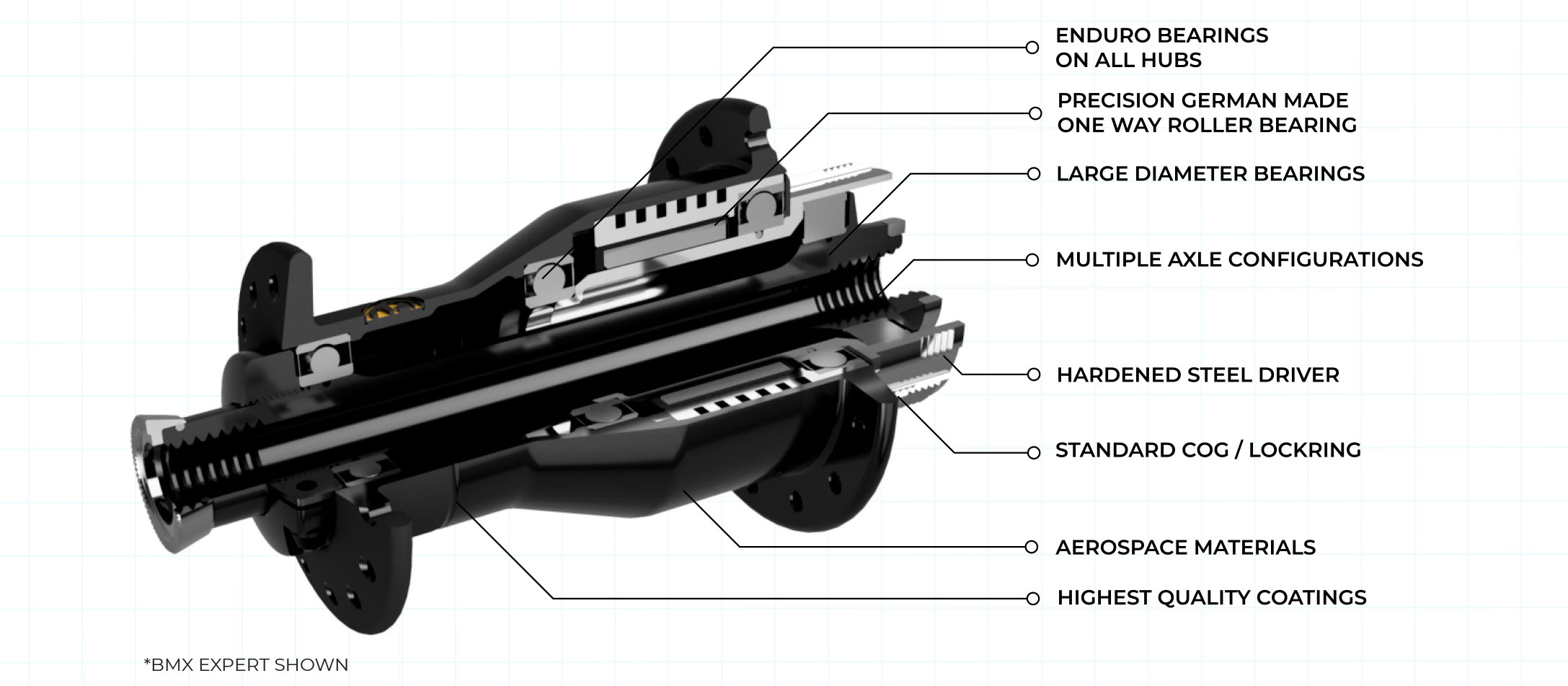 – Lifetime warranty
– Three variants: Expert (above), and Pro, Pro Disc and MTB (coming soon)
– The BMX hub now has a driver that accepts a standard Shimano cog and lock ring
– Hub shells have been reshaped and slimmed down, so each variant is 15-25 grams lighter
– 10mm axle bolts accept a standard 8mm hex key
– Instant Engaging one way bearing
– Enduro Bearings, with "Abec5" low-drag seals
– 10mm axles
– Matte/Gloss Black anodize
The expert hubset is ideal for someone under 140lbs and ideally running a low spoke-count wheel.
Pricing is $149 for the front and $349 for the rear, which represents a shocking savings over the previous version (where the rear-alone was $530).
Stick with BMX News for more on the new-generation Stealth hubset, including an in-depth evaluation when the time comes.
To pre-order now, or for more info, check out the links below:
---
Links
Box One Stealth Expert Front Hub – $149
Box One Stealth Expert Rear Hub – $349
---