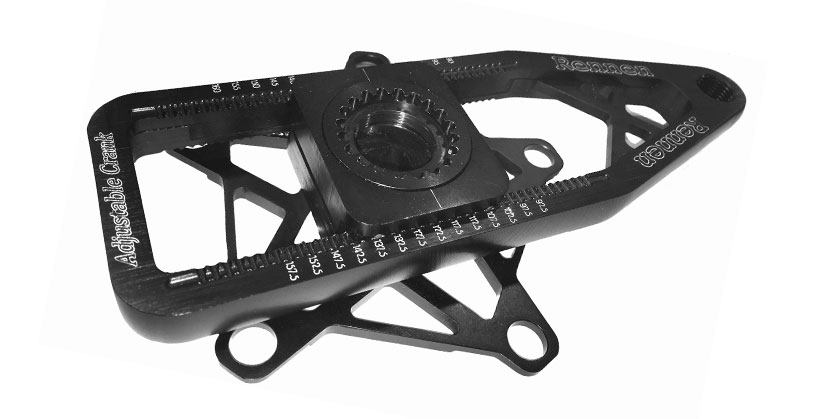 First blood in the 2019 USA BMX Grands week news cycle goes to Rennen Design Group, and a "from the pits" product reveal, early Thursday morning.
The Rennen Adjustable Crank provides a few valuable benefits, wrapped in a package of smart engineering and exotic looks.
Adjust the length from 90mm to 160mm, either for dialing-in the optimal crank length for your rider, or as an insurance policy against your kid growing out of crank sizes, with every growth spurt.
Here's Rennen president and chief mad scientist, George Costa, showing off the cranks, and a new spider (which can be used on both the adjustable cranks, and most square taper crank systems that use a 5/8″ square mounting boss).
We guarantee that rolling up in staging with a pair of these on the bike will do much for the psych-out factor. "My dad upped my crank length to 132.5mm, so I get extra torque out of the gate." That is some Harry Hogge/Cole Trickle/Days of Thunder mind magic, right there.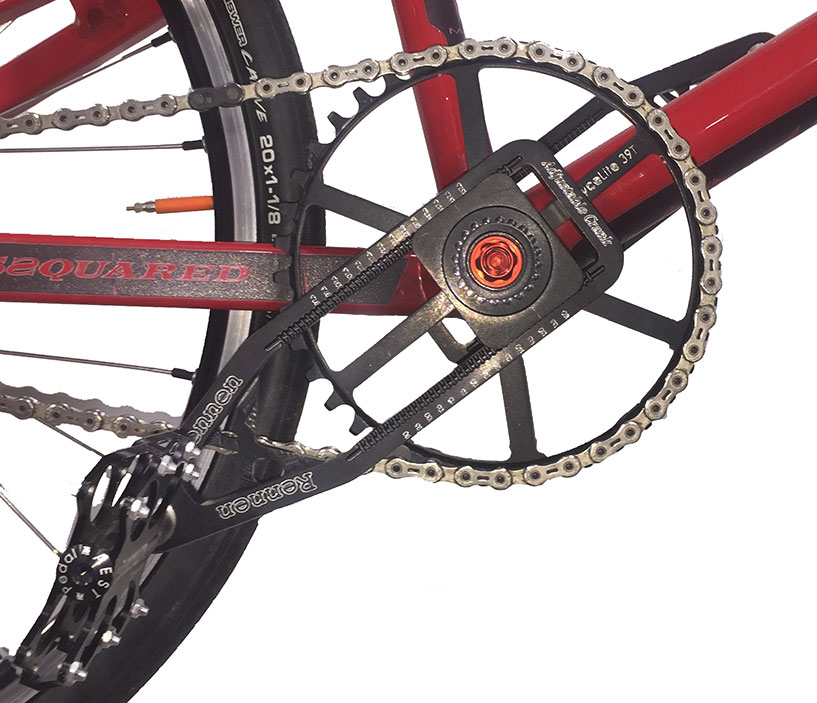 Available to order now, via the Rennen Website, at the link below, for $299 a set. Ultralite Spidernot included, and available for $34.99.
---
Links