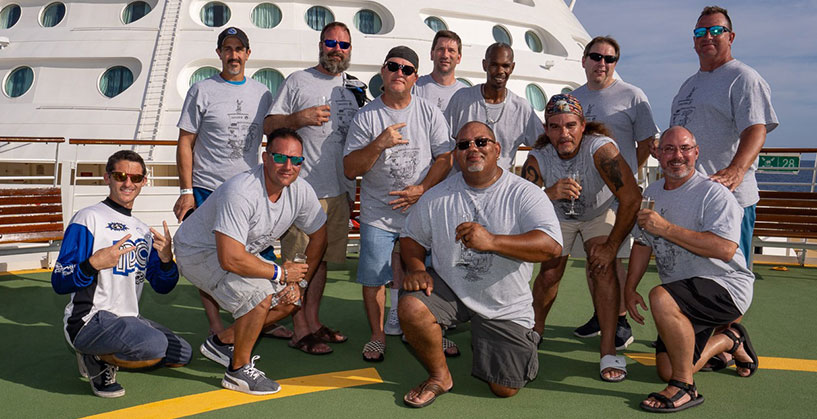 Earlier in the fall, we were entertained by the shipboard adventures of some big name BMXers from the Mid-School 90s. In all, 39 set sail for a three day cruise around the Caribbean as part of Moses Tillmon's "Mighty Moe's BMX Cruise."
Lots of great photos and memories came out of the trip, and plans have been set for a 2020 installment, which kicks off on September 4 on Royal Caribbean's "Navigator of the Seas."
We were anxious to talk about the good times had on the first trip, so we were happy to welcome Moses Tillmon, Racy Lasley and Mike Gul to this episode to Announcers Tower.
Listen Now
Cabin Rates
– Balcony from $687
– Window from $603
– Interior from $520
Prices are Per Person based on Double Occupancy
* Includes taxes and fees
* Non refundable deposit is $200 per cabin
* Final payment due June 1st, 2020.
* Suite and Solo pricing available upon request
Contact Anita Tillmon at [email protected] for more information.
No doubt there are going to be some fun times on high seas next September, and we hope to see you all there. Check the links below to say plugged in to the latest info.
---
Links
---
To sign up for the cruise please complete the form below: