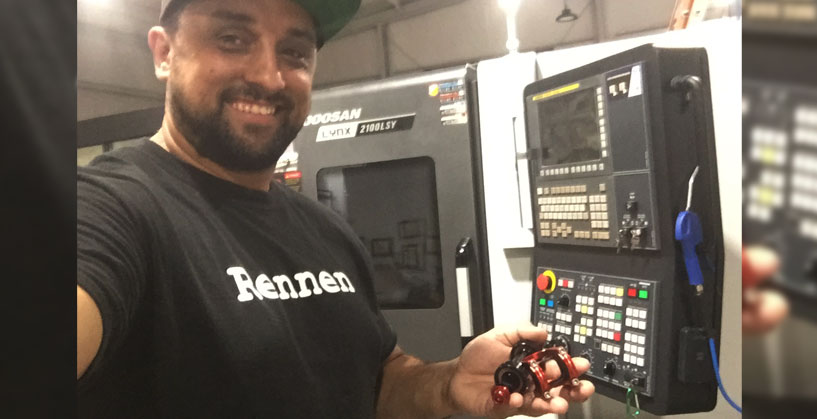 George Costa has been on a tear this year, with four new product launches in 2019 so far (and at least one more planned for later in the year). As the sun sets on July, and August turns up the heat on BMXers and tracks all over the northern hemisphere, we sit down with George to hear about the hot things spinning at Rennen's new manufacturing shop.
The two products on the launchpad in today's episode of the Announcers Tower Podcast are the Rennen UltraLite Bottom Bracket and the Rennen UltraLite Stem. As the name implies, both products are aimed at weight-conscious bike builders, with sub-80lb pilots on board.
Let's dive in to the show:
One thing we really like about the UltraLite line is the fact that it gives bike builders maximum flexibility, in offering different widths of the BB spindle, and insert sizes for the stem. This allows for super-optimizing the fit to the rider at his/her stage of growth TODAY.
We will also be keeping News readers posted on developments concerning the "Weight Weenie Challenge" (not the official name) that George mentioned in the final minutes of the show.

---
---
Check out the links to the products for full specs, and ordering options.

---
Links