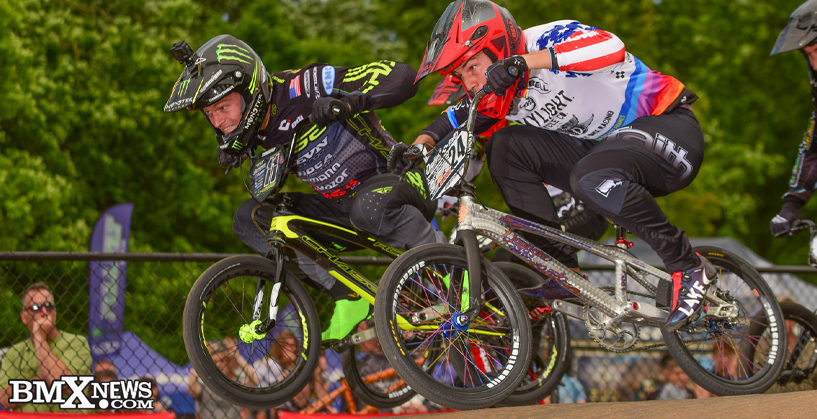 With the flip of the calendar page, from June to July, so-starts the countdown to the 2019 UCI BMX World Championships in Zolder, Belgium. Challenge class racing starts July 23 (cruisers), with the Championship classes running on Saturday afternoon/evening. Team USA announced today that we will send 17 riders to the event, with the hopes of bringing home some podiums, and a foursome of rainbow jerseys (wouldn't THAT be something?!).
The roster is as follows (riders listed alphabetically within their respective categories):
JUNIORS
Junior Women
Mckenzie Gayheart (Fort White Fla.; Sponsor: Full Tilt )
Emily Hayes (Colorado Springs Colo.; Sponsor: V3gate RideCo Supercross)
Payton Ridenour (Pottstown Penn.; Haro – Dale Holmes Racing)
Daleny Vaughn (Tucson Ariz.; Sponsor: Redman Racing)
Junior Men
Cameron Wood (Avondale, Ariz.; Sponsor: Alpha)
ELITES
Elite Women
Sophia Foresta (South Jordan, Utah; GT Bikes)
Dani George (Palmdale, Calif.; Throdwn)
Felicia Stancil (Indianapolis Ind.; Supercross)
Ashley Verhagen (Phoenix Ariz.; Full Tilt/Radio)
Alise Willoughby (Chula Vista, Calif.; Promax/GW/Klean/Troy Lee Designs)
Elite Men
Connor Fields (Henderson, Nev.; Chase BMX/Eleven Racing)
Jared Garcia (Victorville, Calif.; DK Bikes/316 Racing)
Nic Long (Lakeside, Calif.; Promax/Haro)
Corben Sharrah (Tucson, Ariz.; Daylight cycles)
Jeremy Smith (Seminole, Fla.; Corsa, Staystrong, Avian)
Cole Tesar (Huntersville, N.C.; Rival Racing)
Jeff Upshaw (Boise, Idaho, Driven Cycling Academy)
USA Cycling BMX Performance Director, Jamie Staff told news, in a statement:
"We have a great team this year heading to Zolder, Belgium. We have some of the regulars like Alise Willoughby, Felicia Stancil, Corben Sharrah and Connor Fields who will be looking to contend for some podium places, then we have some really exciting and young talent in the Junior Women who will be looking to make a name for themselves on the international stage and then we have one junior male (all USA qualified based off 2018 Nations ranking) Cameron Wood, who we think will be very competitive in the class.
Thanks to USA BMX for creating a Junior class in 2019, we are on schedule to have maximum quota of Junior start spots earned for 2020 when the worlds Championships will be on home soil, here in Houston, Texas.
It's really encouraging to see so many young athletes come through the system and with so much talent and gives us plenty to work with beyond Tokyo 2020 as we build towards Paris 2024 and Los Angeles 2028"
The #NewsTeam will bring you reports from the race, as well as from various points on the globe–all watching the action in Zolder. Stick with us!

---
Links