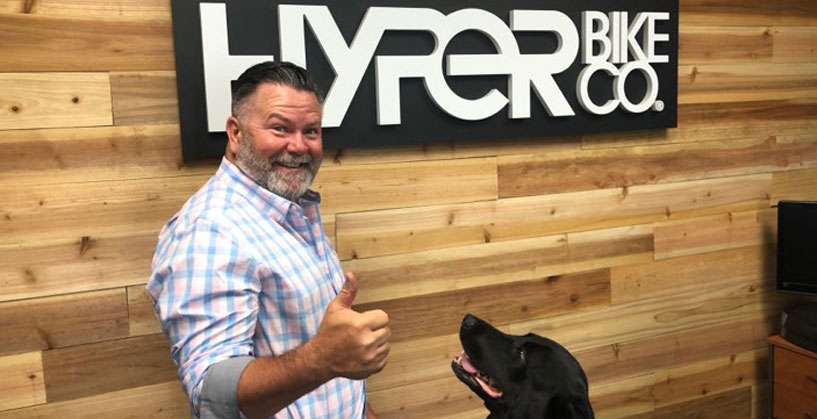 We have been thoroughly enjoying Dale Holmes' "High-Low" podcast since the first show. Our favorite episode(s) featured BMX and Mountain Bike Legend, Eric Carter. That was a two-part show, and Eric ("EC" as we all call him) had some awesome stories from both his BMX and MTB career. He now works on the industry side, for Hyper Bicycles (links to those episodes below).
The most recent episode features fellow BMX legend, and Eric's Hyper compadre, "Hollywood" Mike Miranda. Hollywood started racing in the Mid-1970s, and built an epic career of winning tons of races, a BMX Action NORA Cup, and the hearts of BMX fans and families around the world.
Since retiring from racing, Mike has had a long-running career in the BMX and Bike industry–at places like Vision Street Wear, GT Bicycles (two times, with a stopover teeing up a carer as a pro golfer), and now at Hyper.
EC joined the fun for the two-hour show, and adds a ton of great asides to the main convo.
This one will have you smiling the whole time, whether you were around back-then or not. Dale and both gusts give some great insight into the current state of the BMX Industry, and Bike Industry, as a whole, and the prognosis for the future.
The interview was recorded at Hyper's West Coast Design Studio and warehouse in Carlsbad, CA.
---
Links
---
Also…Check out Dale's "Dvide" clothing line. Some sick stuff that will keep you lookin slick.