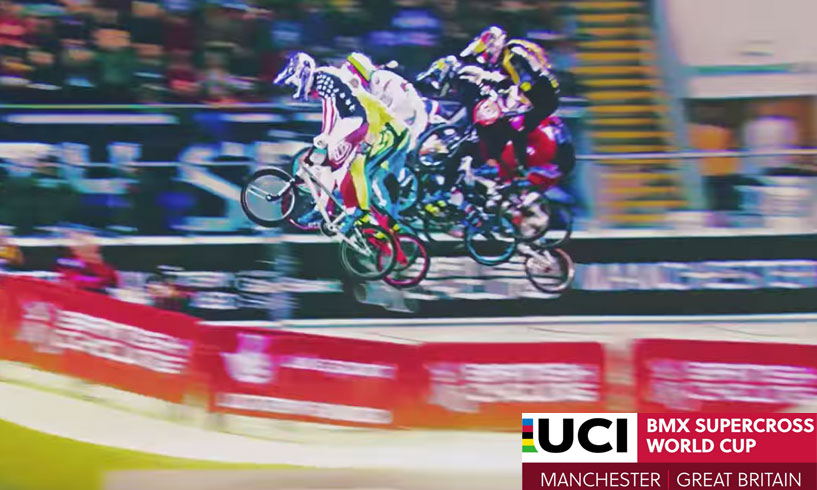 The 2019 UCI BMX Supercross World Cup series starts Saturday in Manchester, UK. As of Thursday, 139 men and 51 women are on the entry list to battle at the National Cycling Center.
We see Mariana Pajon on the roster for the first time in a while, while Team USA's Connor Fields is noticeably off the list, as is Brooke Crain (Connor's Instagram says he'll be at the USA BMX race in Atlanta). Here is the Team USA Roster for the event, as of Thursday Morning, US time (listed alphabetically):
ELITE WOMEN
McKenzie Gayheart
Dani George
Felicia Stancil
Alise Willoughby
ELITE MEN
Michael Boyle
Kamren Larsen
Nic Long
Justin Posey
Corben Sharrah
Jeremy Smith
Cole Tesar
Felicia gets to take her National Champion stars & stripes sleeve out for a first trip outside the States, and we will start to see the emerging new crop of stars coming up from the Junior ranks to race with the Elites (Juniors and Elites are combined at World Cup races).
We are already months-in for Tokyo 2020 qualifying points, and for the US riders, in particular, these are more important than ever, since all positions will be decided exclusively by points for the first time.
Back on home shores, the USA BMX Dixieland Nationals will be running a full pro series race at Cobb County BMX in Georgia.
Keep an eye on BMX News for Embedded players to the Manchester webcast. All schedule times are on British Summer Time (BST), which is +5 hours from US Eastern Time.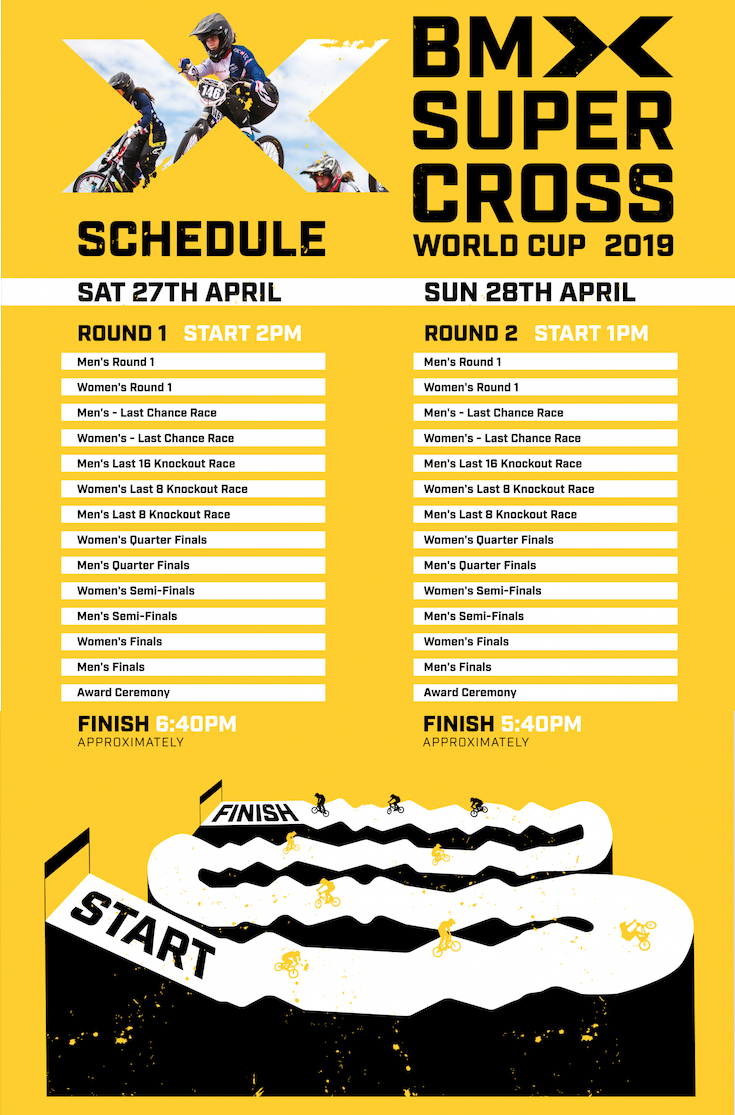 *Graphic via BMX Australia
---
Links

---
Watch Here
Day One – Early Rounds
Links
Day One – Semis and Main Events