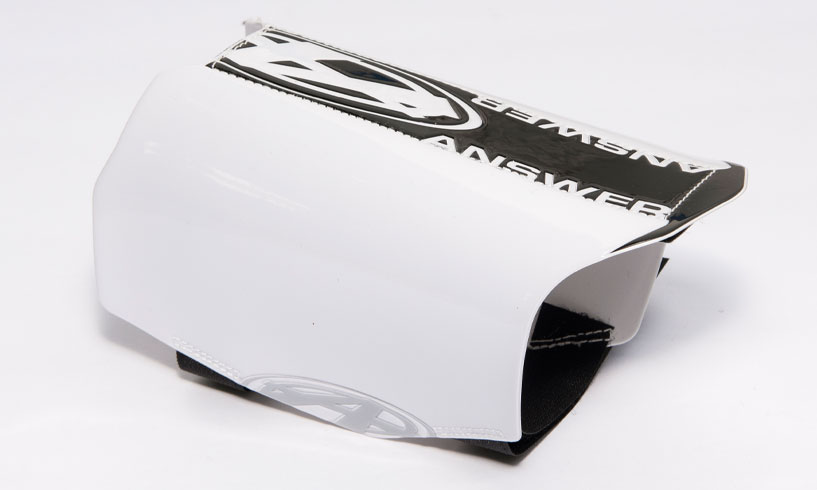 The din of hearty objections to the USA BMX side plate rule has now subsided, with most BMXers accepting the prospect of better visibility by scorers as preferable to losing an at-the-line call on a main event you drove 17 hours to win.
The hurry, hurry, hurry of getting a side plate—any side plate—on your race ride made it necessary to kind-of accept whatever was available at the time. We have seen some pretty "creative" executions out there–including one fashioned out of a milk jug, with Hefty-brand twist ties affixing it to the $1200 carbon frame. Hey, whatever works, right?
Well, Answer BMX has something that works better than the hurried, homemade, or basement-produced side plate you have been running since the rule change.
The design specialists at Answer met with the rulebook scholars at USA BMX to bring forth a side plate that meets all the requirements–no guessing, assessing or codebreaking needed. A sturdy vinyl surface, scored and formed to fit your frame's front triangle, with velcro attachment straps.
The best part: adding the Answer side plate to your race day routine is only $9.99. Follow the link below to order yours today–and don't forget the numbers, which are also available on the answerbmx.com website (link below).
---
Links
---