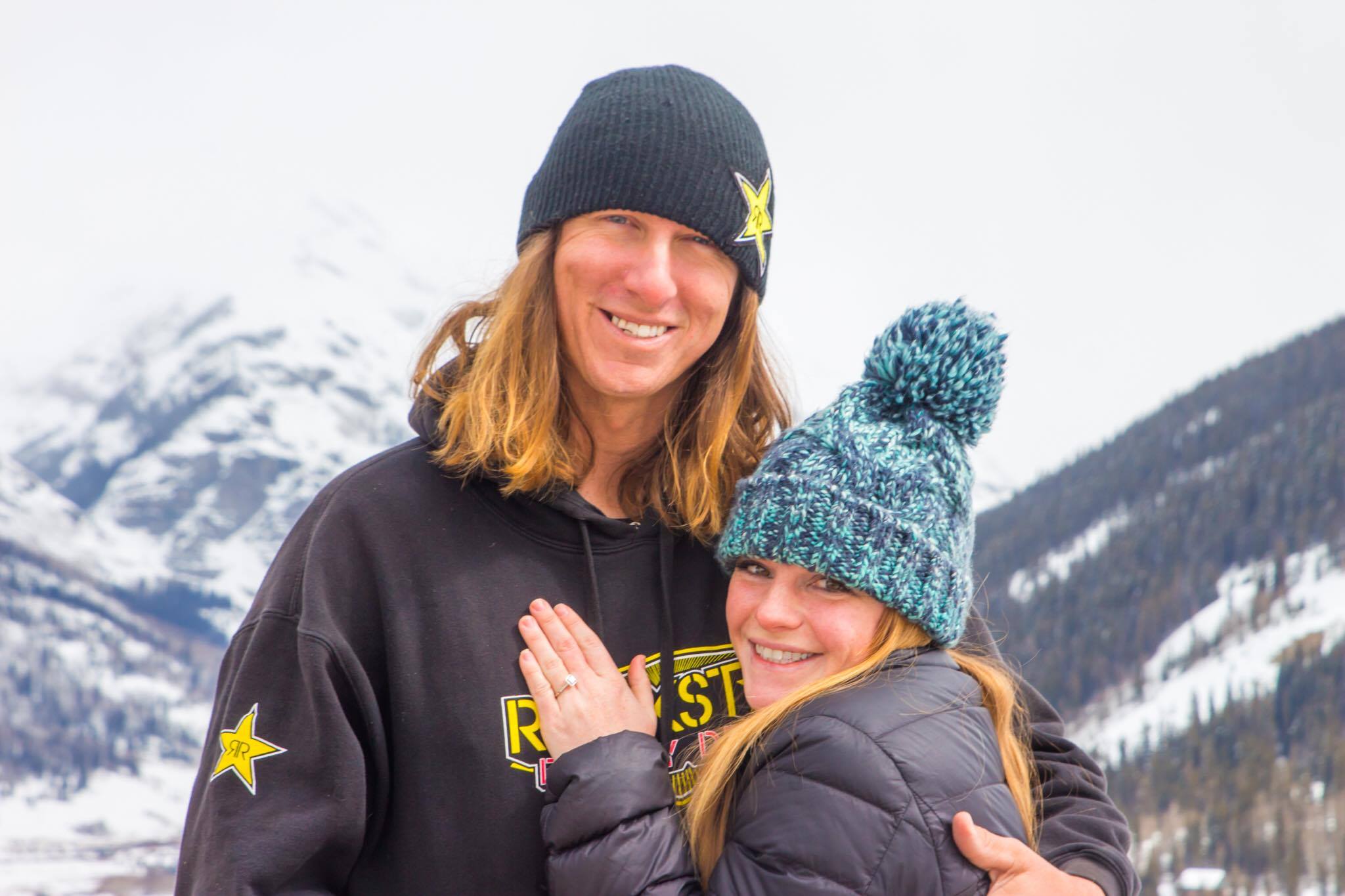 Jason Crouch and Caley Thomasson are as deep into the BMX Racing lifestyle as a family can get. They took over as Track Operators of Central Texas BMX, outside Austin, in 2014– not long after their relationship started. They have since built the track into a destination facility, in addition to building their family–which includes two young children.
Jason is still racing Vet Pro, and placed fourth and fifth at the Spring nationals in Albuquerque a couple weeks back. It's AFTER the Spring Nationals that our story gets started.
Jason and Caley headed out of ABQ, and instead of heading South, back to Texas, they headed North 250 miles or so to Silverton, CO for a special (non-BMX) family getaway. It was on that trip, that Jason popped the question—on the side of a snowy mountain, at 10,000 feet.
She said "Yes!," of course, and the couple is back to BMX business, getting ready for their big 10-Week Summer Camp. They have decided to push the nuptials til after the camp—as one might expect a true BMX family to do.
A BIG BMX News congratulations go out to Jason and Caley on this most-awesome news!
---
Links