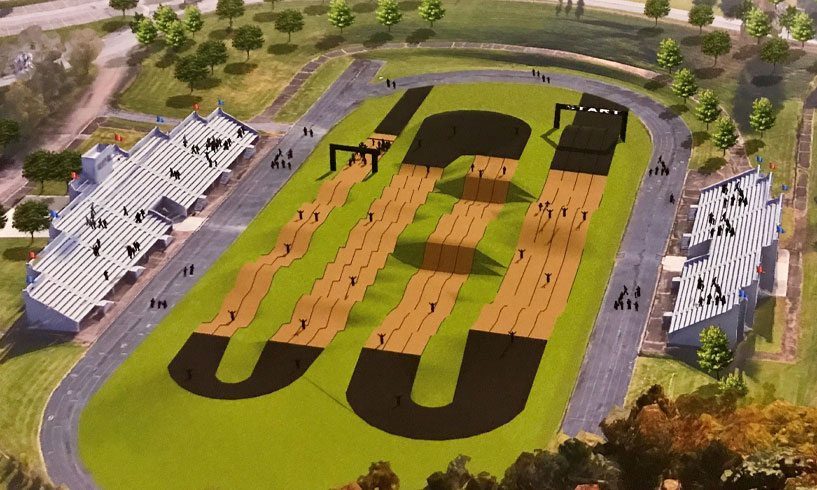 Not long ago, a track in Knoxville, TN was a near-certainty— with a primo location, repurposing a baseball stadium on the grounds of a city middle school— and support from a committed citizens group, led by BMXer John Edwards and his wife Wendy.
Local media in Knoxville was covering the story occasionally, and as of May 2018, the planning was progressing, and news stories foretold a successful progression from planning to building to opening sometime in 2019.
Then, in mid-November, a report in the same local outlet updated the story, under the headline: "South Knoxville BMX track at South-Doyle hits financial obstacles, put on hold." South-Doyle is the name of the middle school on which the track would be built.
Fast-forward another four months, and word is coming down that things did not go well for the project in a county meeting held on March 8, with some saying that the project was "officially terminated."
The project held a lot of promise, both for its geographic location, and for its location, on the grounds of a school–which would have been the first-such facility in the US (in the 21st century, at least).
Politics being what it is, however, tides turn, and projects that were recently favored, quickly fall out of favor with a change in administration.
No official word has been released on the possible cancelation of the project, but BMX News will be monitoring details, and will bring you more as it becomes available.