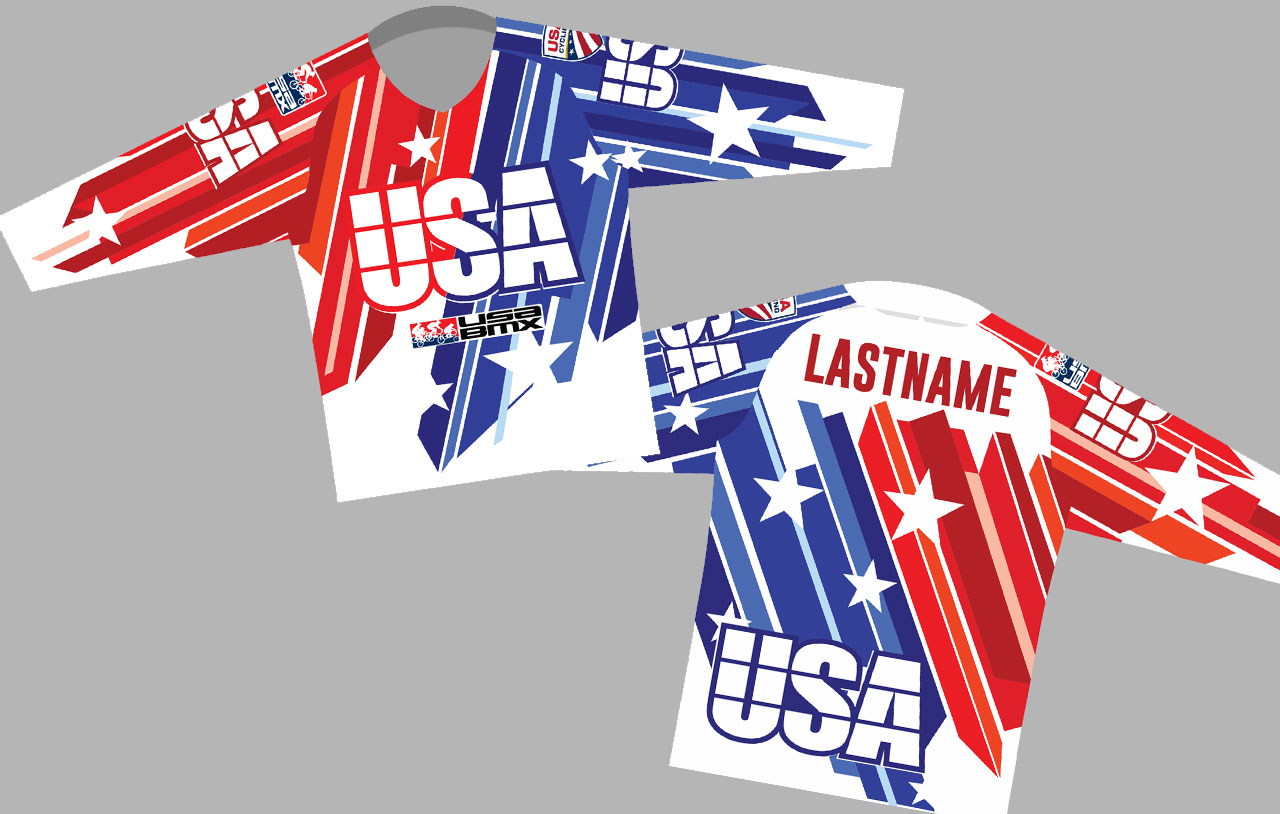 As News reported on Feb 24, USA BMX released the design for the jersey Team USA would wear at the 2019 UCI BMX World Championships in Zolder, Belgium, this July.
Response to the design—a camouflage-theme, intended to be a "salute to our troops" was both swift, and sharply-divided, with all commenters having strong opinions in their particular direction.
The supporters were solidly-in favor of such a patriotic display, for our riders to be walking billboards for our love for their nation's great military.
Many, if not most, of the opposition were also respectful and supportive of that sentiment, but felt that making such a statement in a foreign country may not be the best idea. Some pointed out that it may be seen as disrespectful to the host country, while others expressed concern that it may make our riders a target for protest or even anti-US violence. Others-still just did not like the fact that our riders would not be rocking the red, white & blue at this international event.
Those who were in favor of the message, but not of the timing suggested that, perhaps, this design would be better-used at next year's Worlds, held right here in Houston, TX USA.
Six days later, USA BMX announced a change to the design (above), saying, in part:
"We know how important it is to our membership that we represent Team USA in our country's colors, so we have launched a new 2019 Stars and Stripes Team USA jersey specific for Worlds. At a later time, we will announce a program here in the U.S. that will honor and support our active military and their families."
The post did not acknowledge community outcry as a motivation for the change.
The Facebook comments leaned heavily toward support of the change. Of course, this is the Internet, and you're NEVER going to make everyone happy.
The second-and-final Worlds qualifier happens on March 15 in Albuquerque, NM. Registration for those who qualified in Oldsmar is now open (link below).
Links: