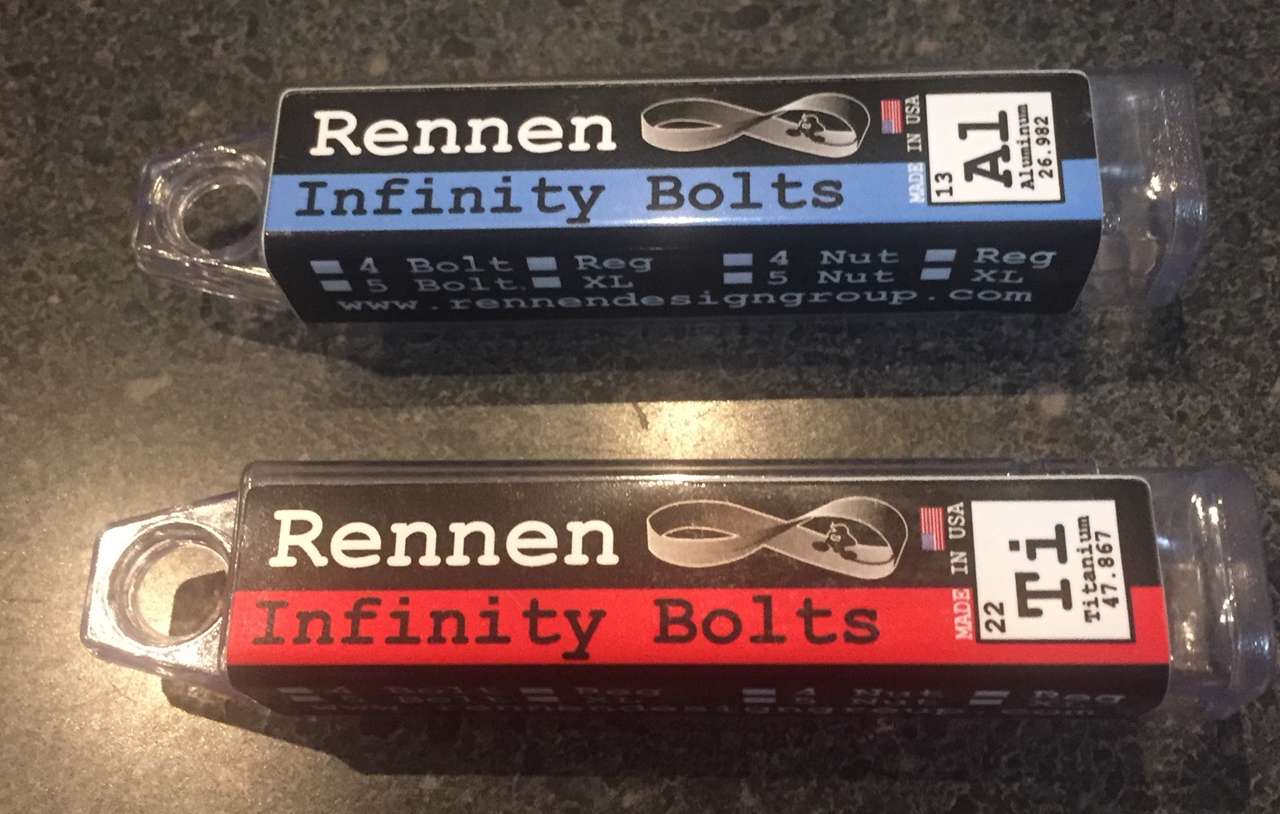 Rennen Design Group Honcho, Gorge Costa, joins Announcers Tower with some fresh innovations from the lab. We always love industry scoop wherever we can find it. The best is when we get exclusive details before anyone else.
On this episode of Announcers Tower, we are happy to welcome George back, to give us just-such-a-scoop. His new "Infinity Bolts" represent the first new Rennen product in a while.
Full disclosure: I didn't know that titanium was heavier than aluminum, and GC schooled me on the full metal situation.
Infinity Bolts are available now, via the rennendesigngroup.com website.