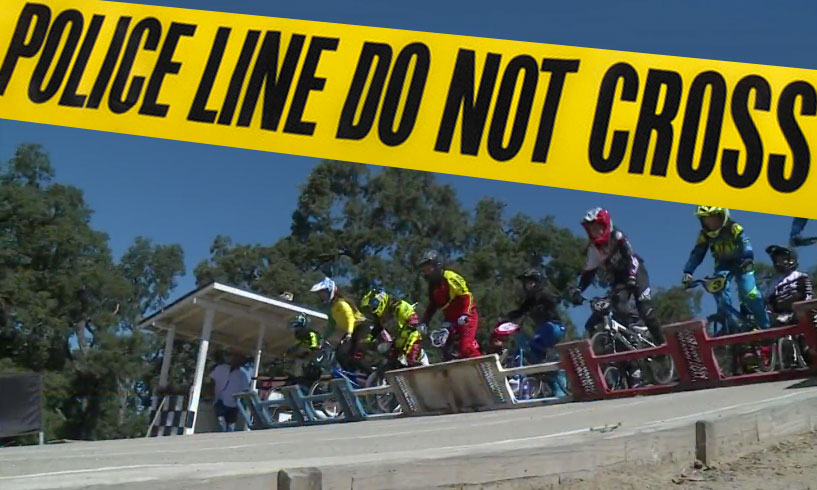 This story was out on Sacramento, CA area media earlier this week, but we held off on reporting it, pending confirmation of a couple details. What has been confirmed is that, on February 12, human remains—reportedly of a mid-30s male—were found inside a Roseville (CA) city park, adjacent to the Oak Creek BMX Track.
In a statement released to the media, Roseville Police said that there was no sign of foul play, and that the remains have probably been there for two years. The USA BMX Summer Nationals were hosted at the facility last June.
The wooded area, on the outskirts of the track boundary (about 150 yards from the actual track area, according to the track operator), is a known refuge/hangout for homeless people in the area, and some have speculated that the person who was found may have been part of the homeless community.
Here is a segment from the local CBS affiliate:

The track posted the following on their Facebook page:
…We are aware of the discovery of remains that took place about two weeks ago. We have been in contact with the police during their investigation.
It is a tragic occurrence and most likely a homeless person that passed away of natural causes. We appreciate it if you don't make negative comments or posts regarding the situation.
If it truly is a homeless person, it is sad that they died without the presence of family to comfort them.
The creek will continue to run weather permitting. The "scene" is at the back of the property away from the track.
Thank you for your understanding and class while we deal with this situation.

As of Wednesday afternoon, the track Facebook page stated programming was "canceled tonight. And most likely the rest of the week," but not due to the situation with the remains. There have been torrential rains in the area, and the track is closed due to weather.
BMX News will update this story as further details become available.