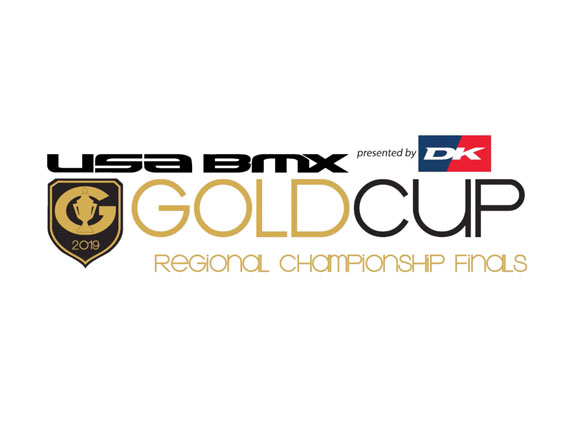 USA BMX usually releases the location of the Gold Cup finals in dribs-and-drabs, earning cheers and jeers from racing families eager to book up hotels and arrange days off work (and just quench the thirst to know…it's the not-knowing that is always the hardest part).
Well, for 2019, the good guys in Gilbert have graced us with all-six locations, all-at-once. DK Bikes is back as the series sponsor, and you'll be starting to see the qualifiers on the calendar of local tracks near you–a few already in the rearview.
Here's how it looks:

Locations of 2019 USA BMX Gold Cup Finals




GOLD CUP WEEKEND #1: SEPT. 13-15


NORTH CENTRAL GOLD CUP FINALS
Burdette Park – Evansville, IN

SOUTH CENTRAL GOLD CUP FINALS
Central Texas BMX – Austin, TX

GOLD CUP WEEKEND #2: SEPT. 27-29
SOUTHEAST GOLD CUP FINALS
Tanglewood BMX – Clemmons, NC

NORTHWEST GOLD CUP FINALS
Emerald Valley BMX – Eugene, OR

GOLD CUP WEEKEND #3: OCTOBER 4-6
NORTHEAST GOLD CUP FINALS
Shoreham BMX – Shoreham, NY

SOUTHWEST GOLD CUP FINALS
Chula Vista BMX – Chula Vista, CA

USA BMX put together a video, featuring all-six tracks making the pitch to lure you to their locality.
Some exciting places to see, and new tracks to conquer. Get your quals in and go for the gold (plate).
Links