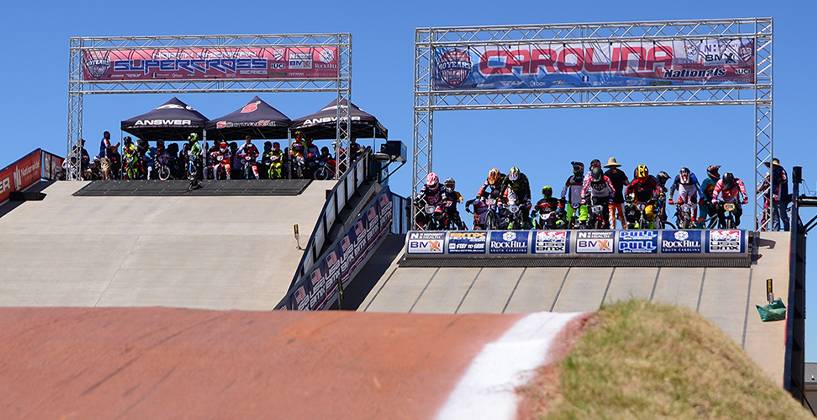 USA BMX Announced on Monday that the 2020 Carolina Nationals, scheduled for March 27-29 in Rock Hill, SC have been postponed to another date. This means that two of the four World Championship qualifiers have been canceled, and USA BMX has offered a provision for riders not-yet qualified to do so, via petition.
Here is the statement, released via Social Media.
Amidst the growing number of gathering bans here in the United States and around the world, the Carolina Nationals (March 27-29) have been postponed to a later date.
USA BMX will continue to monitor the Covid-19 situation and rely on local authorities in each state with regards to cancellation or postponement of scheduled events as safety for our BMX community remains the priority.
Any rider who pre-registered for this event will receive a refund automatically to their credit card. Additionally, all reservations for hotel rooms for this event through BMXhotels.com will automatically be canceled and the deposit will be refunded.
Riders who were planning to qualify for Team USA at the 2020 world championships in Albuquerque or Rock Hill should fill out a discretionary nomination located at http://usabmx.com/worlds to be considered.
As of this writing, there has been no further guidance or information on whether the 2020 UCI BMX World Championships (Houston, TX on May 26-31) will run as scheduled, or will be rescheduled/canceled outright. The community is waiting anxiously to know the fate of this event, and the money they have invested in attending it.
BMX News is actively monitoring more than a dozen sources for the latest information on how COVID-19 will affect the balance of the 2020 Racing season, and the sport in general, so stay with us.