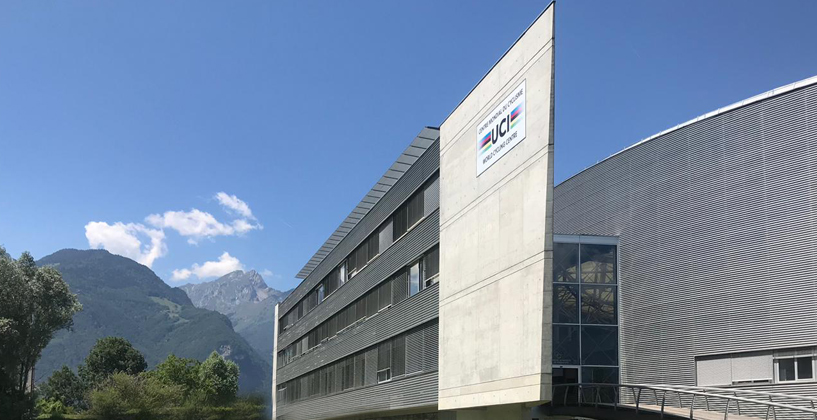 In a release on Sunday, UCI offered several landmark policy decisions concerning UCI calendar events and BMX Racing qualification points for the 2020 Tokyo Olympics.
Some of the highlights were as follows:
* Suspension of all classifications for all events on the UCI International Calendar, across all disciplines, from 15 March 2020 and until further notice but at least until 3 April 2020.
What it means: Events like the upcoming Carolina Nationals (Mar 27-29) could either have the elite racing canceled, or USA BMX could run the Elites as USA BMX Pro (as they will after the Olympics in July). No word yet on exactly what will happen.
* With regard to the qualification procedure for the Tokyo 2020 Olympic and Paralympic Games, which has been completed for road, track and para-cycling track but is still ongoing for mountain bike, BMX Racing, BMX Freestyle and para-cycling road, the UCI has taken the decision to ask respectively to the International Olympic Committee (IOC) and International Paralympic Committee (IPC) that the qualification period is stopped retroactively as of 3 March 2020… in view of the fact that up until that date, no nation had been prevented from traveling to events.
What it means: Wherever the nations points were on March 3 is what will be used for determining Olympic Qualification (Nations) rankings (which nations get three spots, which get two and which get one). It also means that, with the World Championship not being counted, it is likely that two spots, each, for men and women would be re-allocated to top finishers of countries not already qualified.
There are a string of UCI BMX Supercross World Cup events scheduled before the Worlds: Manchester UK on April 18-19, then Papendal, Netherlands on May 2-3 and Rock Hill on May 15-16. With the ending of points, those events may not be necessary, but there is no word on that as of this writing.
May 8-10 is the Dixieland Nationals in Atlanta, which is the last UCI-inscribed USA BMX event before the worlds. By way of this action, UCI points will have been stripped from this event as well.
USA BMX will release a statement soon regarding the status of Elite/Pro Racing at the Carolina and Dixieland Nationals.
Also: based on the March 3 cut-off, the USA Cycling BMX Elite National Championships and Saturday at the USA BMX Lone Star Nationals do not count for UCI points; those events were held on March 6 and 7.
This likely does not impact the determination of the USA Cycling Elite National Champions, themselves, as that was a USA Cycling function. We are presuming that the earning of titles and the awarding of UCI points can be "unbundled."
HOW DOES IT AFFECT THE WORLDS?
The 2020 UCI BMX World Championships are scheduled for Houston Texas, May 26-31. As of this writing, the event is still running. The Worlds-week events consist of "Challenge Class" racing (what we would call "amateurs" in the US), and "Championship Class" racing (which are Juniors and Elites).
Today's announcement impacts the Championship classes (Junior and Elite), in that there will be no Olympic Qualification (Nations) points awarded. That-fact may cause participation among Elites at the Worlds to plummet, since World Championship points are/were of the highest value, apart from the Olympic Games itself. Sure, there are World Titles, on the line, so it will be interesting to see if riders risk sickness and possible injury for a shot at the rainbow stripes and W1.
In previous reports, BMX News speculated that if officials in Houston would not allow a full, week-long event to take place, due to crowd-size concerns, they MIGHT permit the Elite classes only to run for Olympic Qualification purposes. That would no longer be necessary, as those points will not count anyway, given today's news. This could point toward a total cancellation, if conditions worsen, and Houston pulls-in tighter on international events.
There was no guidance in today's announcement directly addressing the Worlds, as it is outside the current suspension of activities (which seems like it will be re-evaluated on or about April 3).
It seems likely that there will be a decision by the middle of April, if not sooner, on whether the Worlds is happening. That would be the 30 day-out point, after which, people who haven't booked yet might find it difficult to do so, and people who have booked, to receive refunds if the event is canceled.
Stick with BMX News for the latest on this, and other ways in which COVID-19 is affecting BMX Racing around the world.
—Mike Carruth